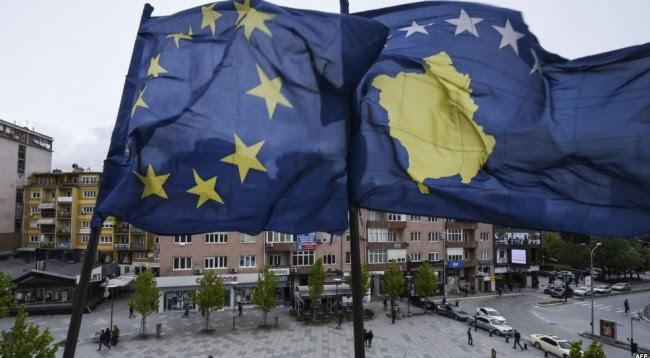 People of Kosovo have started the New Year with the hope that during 2017, they will realize their dream of moving without visas toward EU member countries.
Foreign Minister, Enver Hoxhaj says that the agreement for border demarcation will be ratified until February and this will help the country to obtain the green light for the liberalization of visas.
"Kosovo will have another last chance for the liberalization of visas until the month of February 2017. This will only happen if parliament of Kosovo ratifies the demarcation agreement with Montenegro", says minister Hoxhaj.
Hoxhaj explains that these two months are important for Kosovo's European integration plans.
Democratic League of Kosovo's senior official, Naser Rugova, told IBNA that a common language must be found between political parties for a rational solution.
"These are sensitive issues of a national character. I am optimistic that with the help of the international community and a political consensus, a rational solution will be found in order to preserve good relations with Montenegro and for the liberalization of visas to happen in the months to come", Rugova says.
Former speaker of the parliament of Kosovo, currently chairman of the national council of Incentive for Kosovo, Jakup Krasniqi told IBNA that the liberalization of visas will be delayed because the demarcation agreement is damaging and will not be approved in parliament.
"Parliament must not approve the bill on demarcation, in order to open up other possibilities", Krasniqi says.
Kosovo continues to remain the most isolated country in Europe and its citizens cannot move toward EU countries without a visa.
In its May 2016 report, the European Commission proposed the liberalization of visas for Kosovo with the condition that the country should ratify the border demarcation agreement Montenegro and yield concrete results in the fight against crime and corruption. /balkaneu.com/