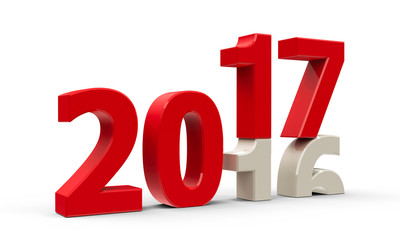 In many ways, the year behind us was truly historic in Croatian politics. In other ways, it was just a regular mix of scandals, mistakes, false promises and occasional unexpected successes.
This year will be remembered in Croatian politics as the "year of three prime ministers". For the first time since the current constitutional arrangement was introduced in 2000, Croatia has witnessed a collapse of a government and early parliamentary elections, while Tomislav Karamarko and Zoran Milanović, who were at the beginning of the year leaders of the two largest political parties, left their posts and more or less retired from active politics. What follows is an overview of some of the most important political events in 2016, as reported by TCN.
The year began with outgoing Prime Minister Zoran Milanović getting ready to leave and Prime Minister-Designate Tihomir Orešković trying to find ministers for his cabinet, amid confusion was his actual role was, given the fact that he was nominated as Prime Minister at the very last moment, as a non-party person virtually unknown to the Croatian public, after MOST declined to accept any candidate which would be a member of HDZ, its "trusted" coalition partner. Arguably the two most important people in Croatian politics at the beginning of the year were HDZ president Tomislav Karamarko and MOST president Božo Petrov, leaders of the two parties which were about to form a government. Finally, on 22 January, negotiations and selection of ministers were completed, and the new government led at least formally by Tihomir Orešković took power.
Another major story at the beginning of the year was the refugee and migrant crisis. More than half a million migrants passed through Croatia in late 2015 and early 2016. While some called for the borders to be closed and even army to be sent to keep the migrants away, both the outgoing SDP government and the new HDZ-MOST government continued with organized transport of migrants from the border with Serbia to Hungary and later to Slovenia. The neighbouring countries erected fences on their borders with Croatia, which provoked numerous protests on both sides, but the migrant wave continued for a while, before dying down, at least temporarily.
It did not take long for the first scandals to hit the new government. Veterans Affairs Minister Mijo Crnoja was widely considered to be the most likely candidate to first leave the government, and he did not disappoint. His only major proposal during his short tenure was the introduction of the Register of Traitors of Croatian National Interests, which would presumably include all those who did not agree with him and who would be banned from holding public office. However, the only person which had to leave a government position was him. Just three days after being appointed minister, it was discovered that Crnoja had falsely registered his place of residence in order to pay lower local taxes. There were also several other accusations against the minister which pushed the government into its first major crisis. MOST demanded that Crnoja had to go, while HDZ insisted on keeping him. In the end, after two days and nights of negotiations, MOST won and Crnoja, resigning after just six days in office, became the minister with the shortest term in office in the history of Croatia. The first disagreements between coalition partners were becoming obvious and the post of Veterans Affairs Minister remained vacant for weeks. MOST and HDZ traded insults about who should replace Crnoja, while Prime Minister Orešković seemed unable to make a decision./IBNA
Full article in total-croatia-news.com