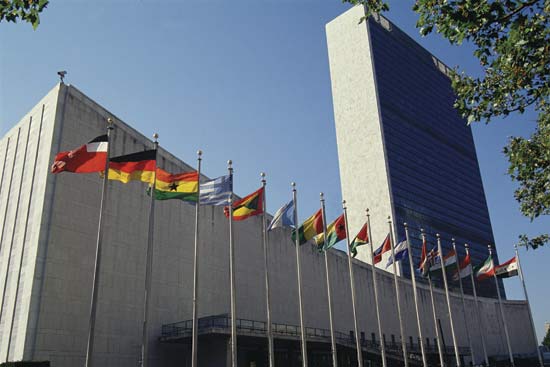 Skopje, June 11, 2013
Celebrations took place last evening in Skopje and New York on the occasion of the 20th anniversary of the accession of Macedonia in the United Nations. The Republic of Macedonia, which continues to dispute its name with Greece, is known in the UNO as the Former Yugoslav Republic of Macedonia (FYROM).
The ceremony in New York was organized by the Ministry of Foreign of FYR Macedonia. The 20th anniversary was celebrated along with 4 other countries, Czech Republic, Slovakia, Andorra and Monaco, which marked the same jubilee.
Speeches were delivered in this ceremony by the UNO secretary general, Ban Ki Moon, the FYR Macedonian Foreign Minister, Nikola Popovski and ambassadors and foreign ministers of the countries that celebrated this anniversary.
In his speech, minister Popovski said that the admission of FYROM in the UNO is one of the most important dates in the history of this country. "This confirmed the sovereignty of Macedonia and the will of the people to form a state which was determined through a referendum for independence", said minister Popovski. According to him, Skopje fully abides to the principles of the UNO Charter.
"At the same time we expect other countries to respect our rights as a state", said the head of diplomacy, Popovski.
UNO secretary general on his part said that FYROM plays an important role as a factor of stability in the Balkan region. /ibna/