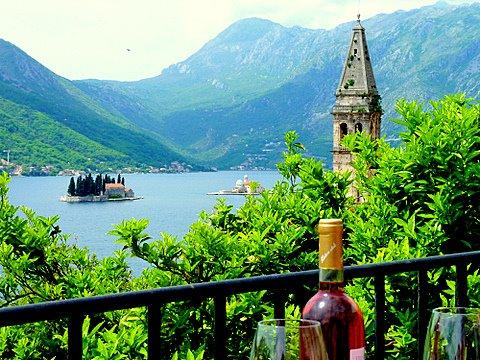 By Adnan Prekic – Podgorica
In 2013 there were 20 multi millionaires in Montenegro, which is one less than the previous year. The report for Montenegro and the countries of the region was prepared by the singaporean company Wealth-X, which has filed a global report on the world's richest people. The estimated assets of the richest people in Montenegro are about two billion dollars. The assets of the 20 richest people are worth half of Montenegro's annual gross domestic product.
According to the criteria of the singaporean company Wealth-X – multi millionaires are all rich people who own property in excess of $30 million or €22 million. In Montenegro, the value of the assets of the richest men is around two billion dollars. The total value is identical to the one from last year, when the list of multi millionaires of Montenegro had one more.
The report by the singaporean company does not list the names of the millionaires as well as the manner with which they have accumulated such enormous wealth. The total value of the property of the unidentified Montenegrin multimillionaires, when converted into Euros, accounts for almost half of the gross domestic product GDP of Montenegro, or 46%.
On the official list of the richest Europeans in this year's report, Singapore's listed a country in which there are more than 100 multi-millionaire, therefore Montenegro is not ranked.
In the region, the most multi-millionaire are in Croatia. In this country of the European Union 280 people own assets worth a total of $ 30 billion, which is 49.6% of their GDP. Croatia is the country with the most rich people, by the standards of Wealth-X. In regard to the percentage of the rich Bosnia and Herzegovina is still ahead of Croatia. While Bosnia and Herzegovina has 90 billionaires, their total assets amount to 51.2% of the country's GDP. Due to the small number of wealthy, Bosnia and Herzegovina as well as Montenegro, are not ranked on the list of singaporean companies.
In Serbia there are 100 people whose assets exceed $30 million. Their total wealth, according to Wealth-Xu is 21.8 billion, which is 29.4% of the GDP of Serbia.
According to the Statistical Office of the neighboring countries, Croatia has the highest GDP per capita – €10,295, followed by Montenegro – €5063, Serbia – €4112, and B&H with €3,430 per capita. Interestingly enough, Slovenia, on of the most developed countries in the region, has not been included in the list with the number of ultra-rich people.