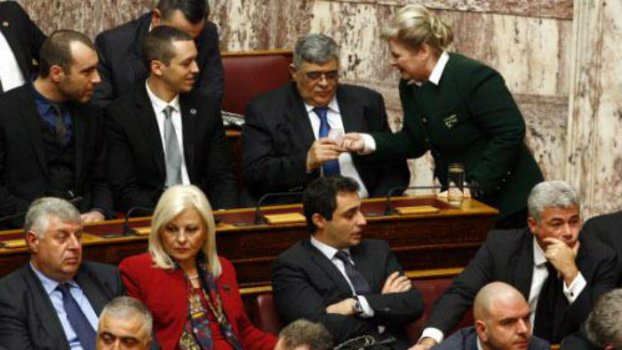 Athens, March 10, 2015/ Independent Balkan News Agency
By Spiros Sideris
In a specially designed room in the Korydallos prison will commence on April 20 the trial of the accused on the case of the Golden Dawn.
According to the Ordinance of the Appeal Council, a total of 70 defendants will sit in the dock of the three-member Court of Appeal for Felonies, to account for the offenses alleged to have committed.
Among the defendants is most the previous parliamentary group of the Golden Dawn.
Meanwhile, prosecutors Giannis Provataris and Dimitris Asprogerakas have suggested the release of the leader of the Golden Dawn and Christos Pappas on bail, due to the elapse of 18 months on March 29.
Specifically, regarding the leader of the Golden Dawn, Provataris proposed bail of 125,000 euros and the maintenance of the terms of indictment for the Golden Dawn, which provided for house arrest.
For Christos Pappas, Asprogerakas proposes to impose the terms of the ban on leaving the country, handing out his passport, not allowed to leave the prefecture of Attica, travel ban by water or air in, appearing at the police station three times a month and spending the night at his house.
The Judicial Council is expected to rule with an Ordinance.