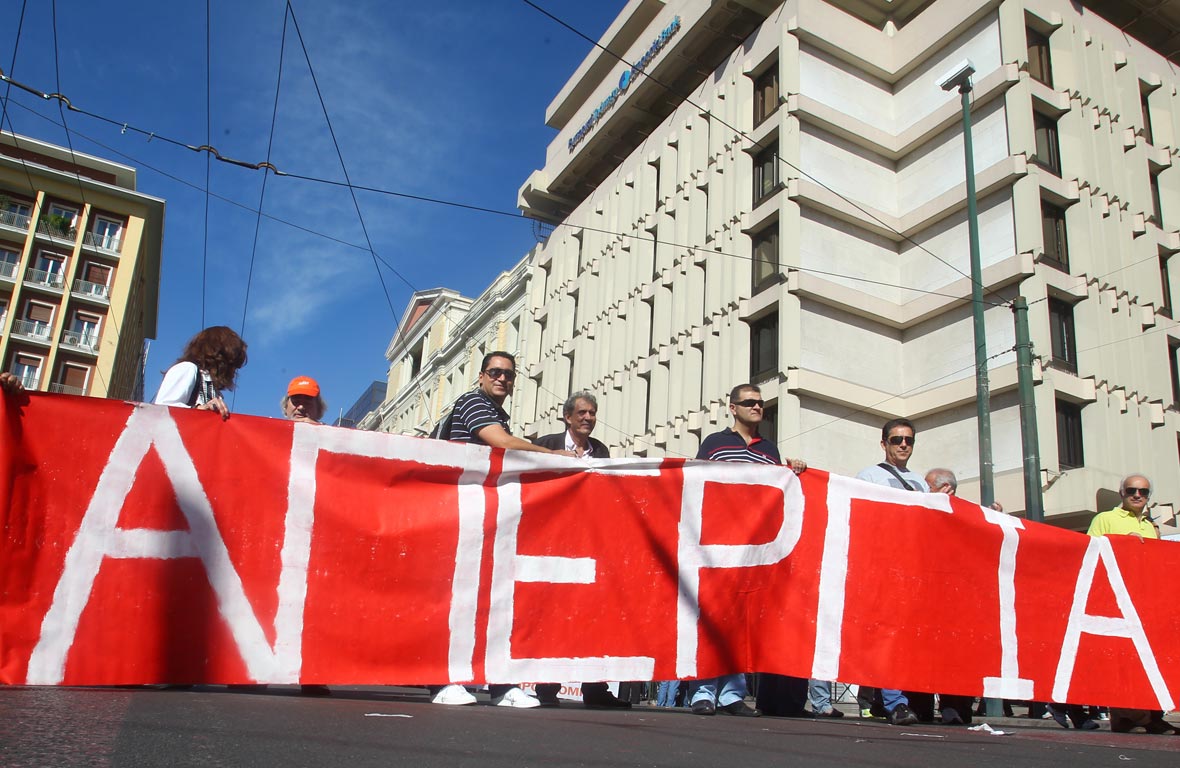 Athens, December 03, 2015/ Independent Balkan News Agency
By Olga Mavrou
A general strike and a rally against the unpopular social bill (for cuts in the pensions but also for the considerable change in the age of the retirement) that will be discussed in the parliament later  in December  took place today in Greece.  At the end of the rally of about 20.000 protesters  in Syntagma Square in Athens, a group of young unidentified protesters threw rocks and then explosive bottles (Molotov coktails), but the clashes with the police lasted only for half an hour.
The general strike was organized from the two biggest unions in the country (private and public sector). As a result there were disruptions in transportations (trains, buses, and ships), lessons in schools, health management (health workers were also participating).
The two unions that organised the strike represent about 2.5 million workers and pensioners.
Government majority has been reduced  to 153 (150 being the 50% of the seats of the Parliament) and Prime Minister Alexis Tsipras seeks more backing from the opposition in order to pass in the near future unpopular  legislation in order to meet the demands of the foreign creditors.
But opposition parties have so far refused to give their support to tough pension reforms that Greece has promised to submit by December to IMF and other creditors.