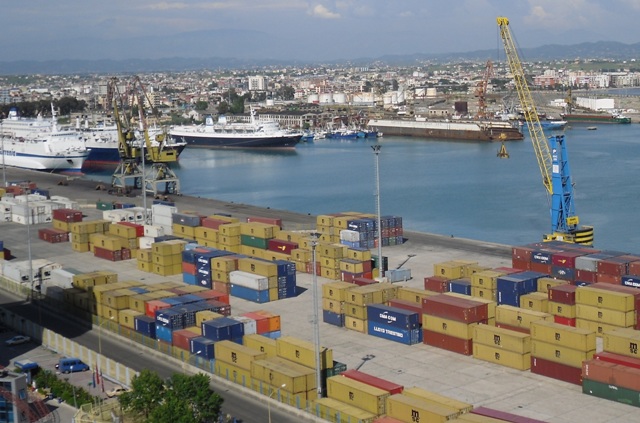 Tirana, April 29, 2015/Independent Balkan News Agency
Albanian Institute of Statistics (INSTAT) says that for the first quarter of 2015, there's a drop by 2% of the level of Albanian exports.
According to INSTAT, exports in total marked a drop of 2% for the period January to March 2015, going down to 58,3 billion ALL. The main impact on this was given by the poor sales in minerals, fuels and energy and a weak performance of textiles.
Thus, mineral exports and fuels fell by 30% to 14,3 billion ALL.
The main impact here was given by the fall of exports by Bankers Petroleum, as a result of both the low prices and the fact that almost 40% of Bankers' production is being sold in the domestic market.
Weak sales have also been registered by metals and minerals, due to the unfavorable conjecture of international markets.
The weight of this group, which up until a year ago was the engine of Albanian exports, has gone down to 27%, as opposed to 35% in the same period last year.
Textile export of shoes marked a weak performance, seeing a slight 1,3% increase to 21,8 billion ALL, in contrast to last year, when this industry expanded by 25%, having the main effect on growth in 2014.
In March 2015, exports to EU countries have fallen by 15,2%, compared to a year ago, occupying 67,5% of total exports.
The biggest weight of exports toward EU countries is occupied by Italy with 68,6%, Greece with 5,8% and Spain with 5,3% of total exports.
EU countries, with which Albania has seen a great growth of exports, in comparison to March 2014 are: United Kingdom, Austria and Germany. Meanwhile, the countries with which there's a fall of exports are Spain, Croatia and Italy.
Exports toward Kosovo and Turkey in March 2015 compared to a year ago, have grown respectively 9,1% and 7,1% of total exports, while exports toward China have dropped by 2,4% of total exports. /ibna/