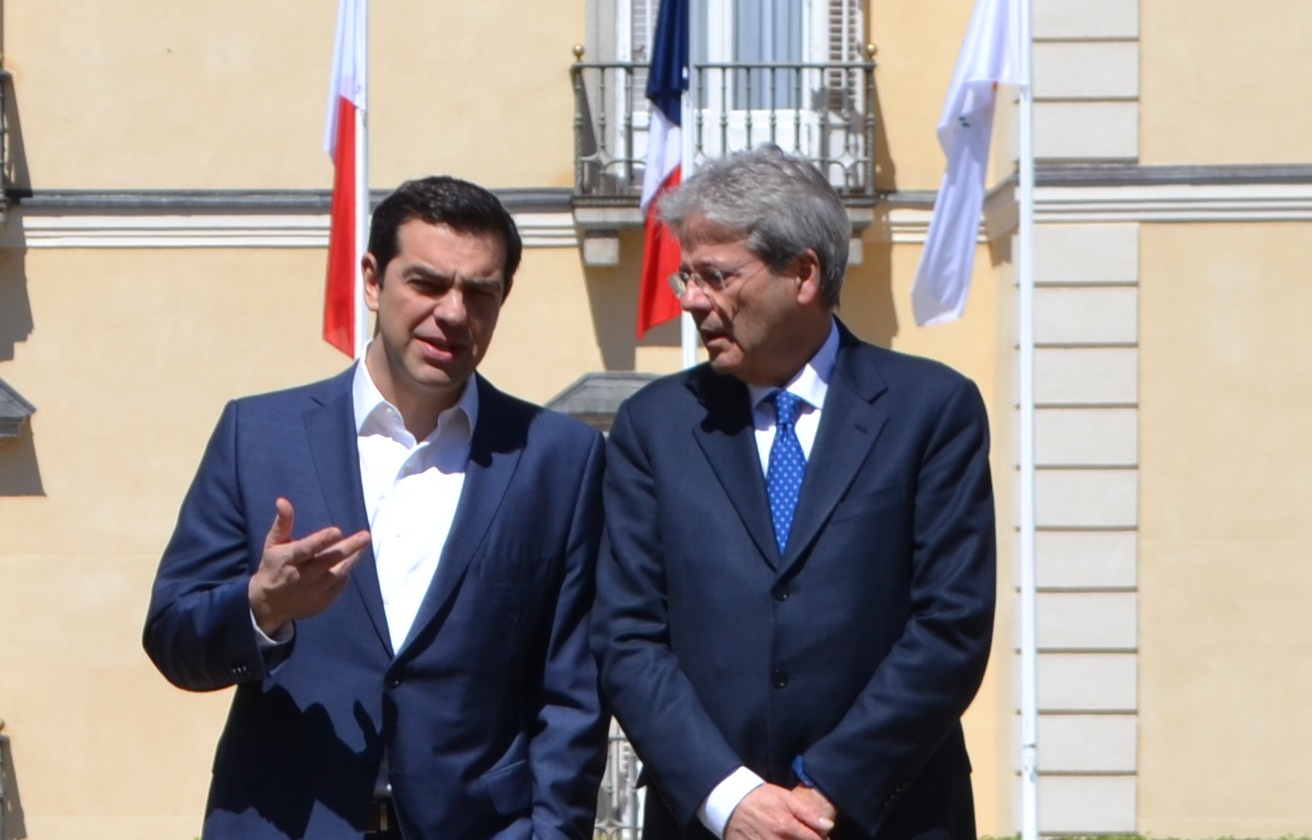 On the island of Corfu, Alexis Tsipras will welcome his Italian counterpart Prime Minister Paolo Gentiloni for the 1st High  Intergovernmental Greece – Italy Conference. The Italian Prime Minister's visit comes a few days after the French President's Emmanuel Macron two-day visit to Athens, confirming the mobilisation of the South in taking a more active role in EU's actions.
With a mood for extroversion and long-term planning, Alexis Tsipras focuses on the issue of the New Architecture for the Eurozone and Europe, as in the following period, starting after the German elections, will begin a meaningful debate on the changes that the EU needs. A fact that was expressed both in the speeches of Macron and Jean-Claude Juncker.
The strengthening of the coordination of the Greek government with France and Italy highlights the dynamic presence of the countries of the South, who for the first time met in Athens September 2016 and since then two other Sessions have been held in Lisbon and Madrid. The next session will take place in Nicosia on 9-10 October, in which there will be a discussion on the Greek Prime Minister's text with his proposals for the future of Europe, proposals already made by Emmanuel Macron and which will also be communicated to the Italian Prime Minister.
The government's goal is for the South to leave its footprint on the developments in the EU. The importance of the Intergovernmental Conference in Corfu is highlighted by the fact that Italy has similar partnerships with only Spain, France and Germany.
The two Prime Ministers will be accompanied by their Ministers of Foreign Affairs, Energy, Culture, Tourism, Infrastructure, Finance and Migration Policy and Security.
The agenda of the talks will include European issues, such as the future of Europe, the new Eurozone architecture, economic issues, such as Greece's exit to markets, Italian investment in Greece, the EEZ and energy issues.
Emphasis will be placed on the Immigration issue, as it is a problem shouldered in the most part by Greece and Italy.
Discussion wil also revolve around developments in the Western Balkans, which might lead to an initiative from the two countries for the accession process of the Western Balkan countries, in accordance with the Thessaloniki agenda.
Finally, Euro-Turkish relations and the EU's relations with third countries will also be discussed.
Beyond the private meeting of the two prime ministers there will also be bilateral meetings of ministers counterparts, while a joint press conference of the two leaders will be held at the end of the meetings and discussions.
Agreements will also be signed in the field of investment, such as the agreement to complete the transfer of TRAINOSE to the Italian Ferrovie Dello Stato Italiane S.p.A. The two sides will also sign an agreement on cultural issues and a Memorandum of Understanding for the promotion of agricultural products and exchange of know-how in the wholesale sector./IBNA