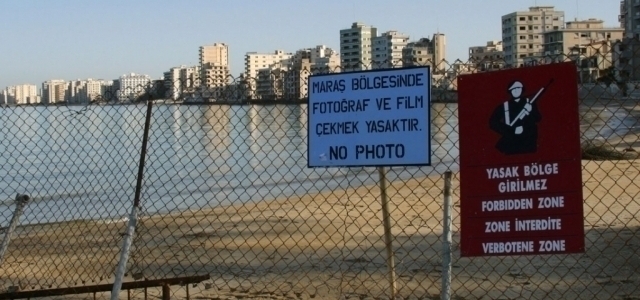 By Thanasis Gavos – London
1982 was a comparatively uneventful year in the long and complicated history of the Cyprus issue, at least as it is depicted in the Foreign Office archives of the time that were only now declassified.
British diplomats in London and Nicosia were not expecting any major progress towards any kind of settlement while Cyprus was getting ready for the following year's presidential election. They were talking about "a window of opportunity" after the election in March 1983 and before Turkey's return to democracy later in the same year.
During 1982 the main topic of exchanges between Foreign Office officials and diplomatic posts around the Cyprus-related countries was the intercommunal talks. London was mostly expressing pessimism about their prospects. At the end of the year a fresh breeze of "enthusiasm" appeared in the horizon expressed by the UN Secretary-General's Special Representative for Cyprus, Hugo Gobbi, who was preparing his set of ideas on a "staged" solution for 1983; but still the British were cautious recognising that mainly the Greek Cypriots were not sufficiently satisfied with the proposals that were focusing on the territorial and constitutional aspects of the issue.
At the beginning of the year Gobbi had been exploring another route, the "points of coincidence" between Greek and Turkish Cypriots. But as the British were saying, "the reservations and footnotes attached (to the agreed articles) by the two sides conceal some very basic disagreements." The issue of bizonality was then considered particularly thorny: "Most contentiously, the Turks are laying increasing stress on the addition of a footnote stressing the concept of 'bizonality'. The Turkish interpretation of this is seen by the Greeks as implying that the Republic should consist of two quasi-sovereign states."
Another common trend identified in the declassified documents was London's concerns about the behaviour of both the President of Cyprus Spyros Kyprianou and the new face in the equation, Greece's Prime Minister Andreas Papandreou. Diplomats were commenting that with regard to the Cyprus issue both politicians were acting according to their personal political aspirations.
In a November document, addressed by a diplomat with long experience in Cyprus politics (then based in Athens) to the Foreign Office, Kyprianou is not painted in positive colours: "Kyprianou has always seemed to me to put his own political position and/or electoral prospects above any other objectives." A similar assessment was made of Papandreou: "My impression is that Papandreou's interest in Cyprus remains largely, if not completely, a function of his assessments of its effect on his own political prospects and (not unrelated) the use which can be made internationally of the problem."
As far as the British bases on Cyprus were concerned, Foreign Office officials were expressing satisfaction with the effectiveness of the low key tactics followed on the matter. As they were noting, the bases were not particularly part of the political and public debate in Cyprus during 1982.