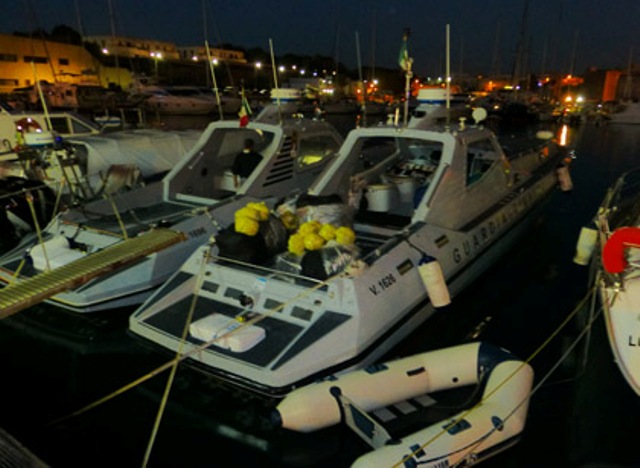 Tirana, February 3, 2014/Balkan Independent News Agency
Albanian authorities have come up with a proposal according to which Albania, Greece and Italy should set up a "Sea Security Triangle". Minister of Interior, Saimir Tahiri has sent on Monday afternoon a letter to his Greek and Italian counterparts, where he proposes the creation of this "Triangle".
Why is the triangle needed
Experts of the Albanian Ministry of Interior say that Albanian criminal groups and criminal groups from other countries, are cooperating in an organized and efficient way for the border triangle between Albania, Italy and Greece.
This cooperation consists on the domain of the traffic of narcotic substances and human beings, by turning this triangle into an area of low security.
Tahiri: We must meet
In his letter addressed to the two ministers, Mr. Tahiri says that "the growing efforts into a more integrated form, through security forces of the three countries, must further serve to the intensification of our relations and cross border and regional security".
In this framework, minister Tahiri invites the Interior Minister of Italy, Angelo Alfano and Greek Interior Minister, Nikos Dendias, to hold a joint meeting in Albania.
"This meeting will help us to achieve a trilateral cooperation agreement, in the framework of the fight against illegal traffics carried out at sea", writes minister Saimir Tahiri.
***
For several years, Albania has had a moratorium which forbid the sailing of small sea vessels. The decision of the right wing government came in an effort to stop the trafficking of drugs and people. This moratorium managed to reduce trafficking, but didn't completely stop it.
All these years, but even now, motorboats have left the coast of Vlora with narcotic substances and illegal emigrants on board. An official of the police of Vlora told IBNA that trafficking through motorboats has resumed in the place called "Pylli i Sodes". According to this source, this place is often exploited to transport drugs to Italy, but in several cases even to send prostitutes or refugees and Albanian citizens who are prohibited to enter the Schengen area for several years. /ibna/