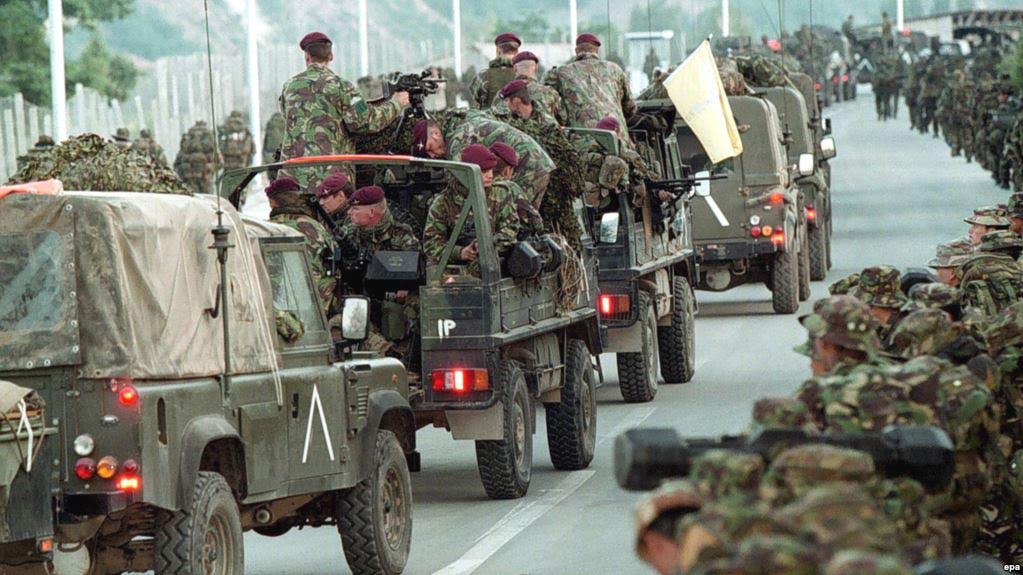 Today marks the 18th anniversary of the signing of the military agreement of Kumanovo, which put an end to the NATO bombardment campaign on the Federal Republic of Yugoslavia.
This agreement obliged Serbia to withdraw all of its police and military forces from Kosovo.
The agreement was reached following NATO's bombardment campaign on Serb targets, which lasted 78 days in a row and following diplomatic efforts to put an end to the war in Kosovo which saw the deaths of 10 thousand people, disappearance of 5 thousand others and 1 million displaced.
On 12 June 1999, the first NATO infantry troops were dislocated in Kosovo.
On 10 June 1999, NATO's Secretary General Javier Solana ordered the bombardment to stop and the UN Security Council passed resolution 1244, which enabled the engagement of 37.200 soldiers of KFOR from 36 countries.
Today, 18 years after, there are 4000 NATO troops which continue to contribute for a safe environment in Kosovo.
On 17 February 2008, Kosovo announced independence from Serbia in spite of Serbia's strong objections.
The new state has been recognized by 110 countries and it is making efforts to become part of the Euro-Atlantic structures. For this, it has also signed an agreement with Serbia for the normalization of relations. /balkaneu.com/