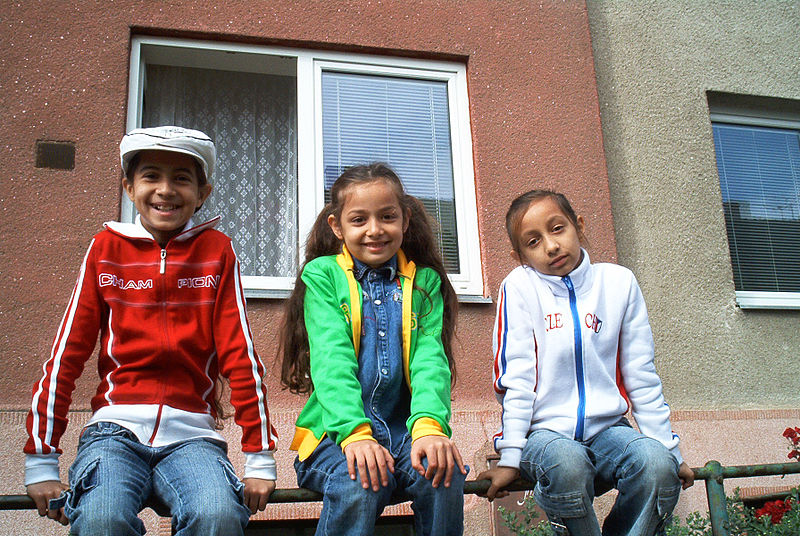 By Nevena Šarenac – Sarajevo
In Mostar today, keys to flats were handed over to 18 Roma families, which would significantly improve the quality of life for Roma families.
The flats are part of the project "construction of neighborhoods for housing Roma in Mostar", whose realization began in 2010, and beneficiaries were chosen on the basis of submitted applications for the public call of the BiH Ministry for Human Rights and Refugees.
The value of the apartments is 954.700 KM, and they were built under the partnership of the City of Mostar, BiH Ministry for Human Rights and Refugees, government of Switzerland and Liechenstein, Caritas Switzerland, and nonprofit organizations "Neretva" and the Center for Social Work.
The construction of six more houses, or 12 flats has been announced. The BiH Coordinator of the Council of Roma Dervo Sejdić expressed confidence that beneficiaries will be satisfied with the flats, as well as all those who are included in this project.
He noted that the realization of such projects mean security, stability and long-term life planning for Roma.
"They are stationed in one place, have a roof over their heads and now they have to simply include their children in the process of education'', said Sejdić.
He noted that the housing assistance for Roma would help in the education process and the health situation of Roma.
He said that he is concerned of the social component in terms of paying overhead costs because "I do not know if any of the beneficiaries are employed''.
"Some have the status of social families that have certain benefits and for others I hope that the city of Mostar would find ways to subsidize them for the costs until people land on their feet'', added Sejdić.