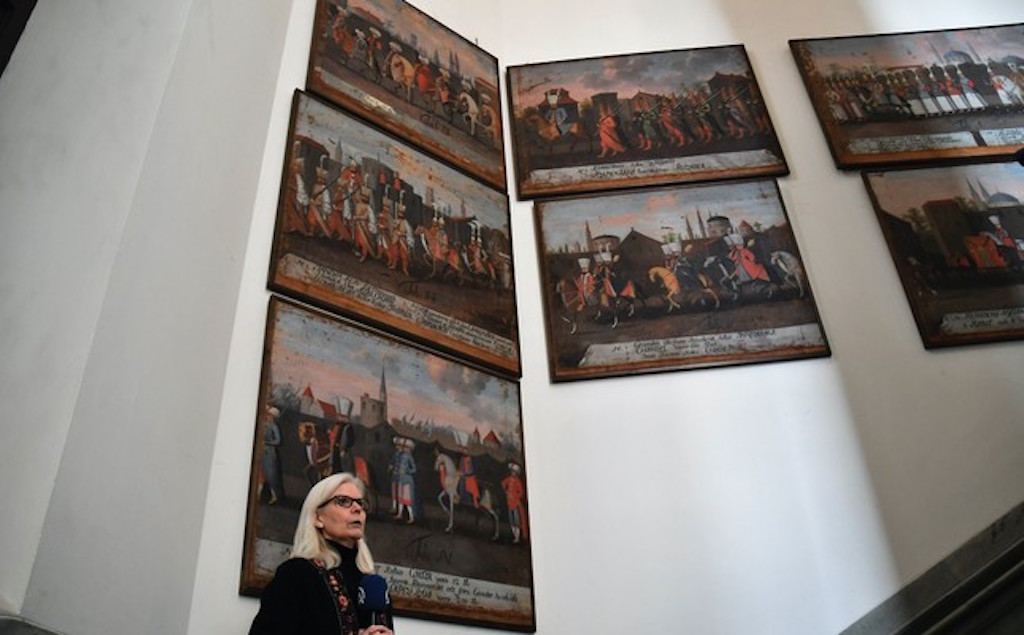 Twenty 17th-century oil paintings that depict a hunting expedition by the nineteenth Ottoman Sultan Mehmed IV "will be exhibited indefinitely", as the director of the museum, Ulla Karin Warberg told Anadolu Agency at the Nordiska Museum in the Swedish capital, Stockholm.
That Ottoman Sultan was known as Mehmed the Hunter.
These paintings are the art work produced by Claes Ralamb, who was sent as a Swedish Ambassador to Istanbul in 1657 by King Charles X Gustav of Sweden. Through them, one can realise how much the Sultan loved hunting and this is exactly what is shown in the paintings.
As Warberg noted, "The paintings are invaluable in terms of reflecting the culture between the two countries."
The majority of them (15) belong to the Claes Ralamb family that has permitted the museum to exhibit them indefinitely, as written above.
The rest of them (5) were purchased at 1988 auction…/IBNA