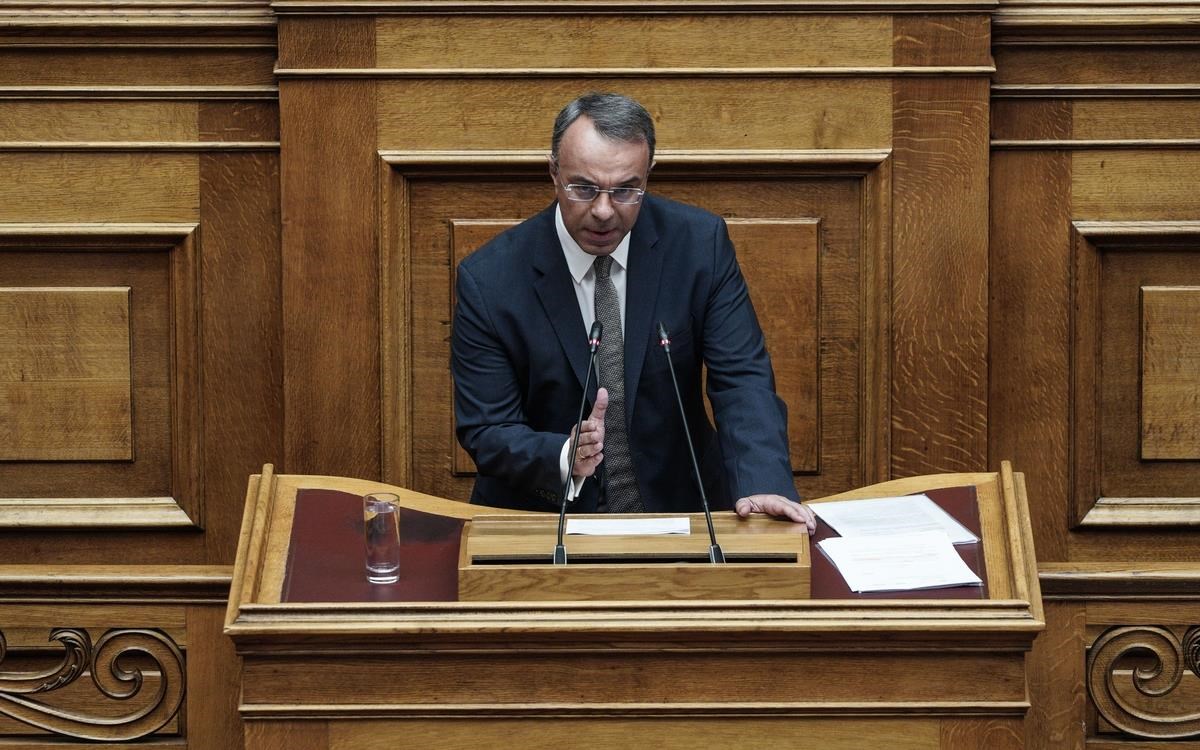 Christos Staikouras presented in Parliament detailed information regarding the beneficiaries of the € 175-million emergency aid that the government will distribute in the near future, as a result of the positive trajectory recorded in the Greek economy.
The Finance Minister underlined that on average, 250,000 households that make up 953,000 members would receive 700 euros each.
Specifically, the list of beneficiaries includes:
– Families with 4 or more children with taxable income for 2019 of up to 20 thousand euros. 19,140 households fall under this category
-Families where at least one parent is long-term unemployed with a dependent child and taxable income of up to 15 thousand. A total of 163,778 families are benefited from this provision.
-Families where both parents are short-term unemployed with a dependent child and an income of up to € 15,000. This concerns a total of 40,927 families.
-Family members with disabilities. It concerns 25,632 families.
Mr. Staikouras stated that the government recently became able to create additional budgetary space to benefit an additional 50 thousand citizens.
At the same time, the beneficiaries in the above categories must also meet the following criteria: "One of the parents must have been legally and permanently residing in the Greek territory for the last 10 years as shown by income tax. Both parents must be tax residents of Greece. Furthermore, the household's total deposits as well as the current value of shares should not exceed 20 thousand euros".
Mr. Staikouras stressed that "Extraordinary aid does not replace the social policy of the government, but nonetheless proves that New Democracy cares for the many".
He also recalled that the New Democracy government, in the beginning of its term, was facing a 396-million gap in state funds. "Not only did we cover that gap, but we went further and created additional space without new austerity measures. How much is this space? 1 billion euros. Over 1 billion euros including the safety cushion".
Mr. Staikouras pointed out that the government's aim is to support all taxpayers, though he stressed that special emphasis would be placed on low and middle-income citizens. /ibna