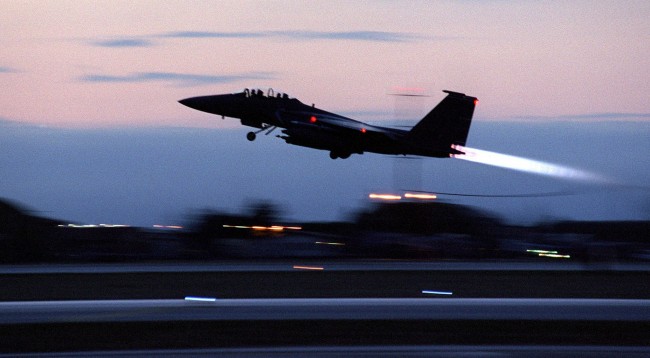 Pristina, March 24, 2015/Independent Balkan News Agency
By Elton Tota
March 24 marks the 16 anniversary of the start of NATO's bombing campaign against Serbia and to protect Kosovo.
The start of air strikes on 24 March 1999, which is known by Albanians as "Day of Hope", followed Serbia's refusal to sign the agreement negotiated in the talks of Rambouillet in France.
The news for the start of campaign at that time was announced by former president of United States, Bill Clinton.
The bombardment campaign lasted 78 days, while on the ground, Serb forces revenged against Kosovo Liberation Army and Albanian civil.
Almost 15 thousand people remained killed, nearly 1 million were displaced from Kosovo while over five thousand others went missing.
The majority of those who went missing were Albanian civil, elderly people, women and children, who after being killed by Serb forces, their bodies were taken to Serbia to be buried in massive graves and some were thrown in the Danube river to hide all traces.
On June 10, NATO signed an agreement with the Yugoslav army for the full withdrawal of their troops from Kosovo, while two days later, KFOR peacekeeping forces entered Kosovo, putting an end to the war and Serbia's rule in Kosovo.
March 24 is marked in Kosovo every year. Kosovo's institutions consider March 24 as an important day for the history of the country and one of the most significant days for the freedom and independence of Kosovo. /ibna/