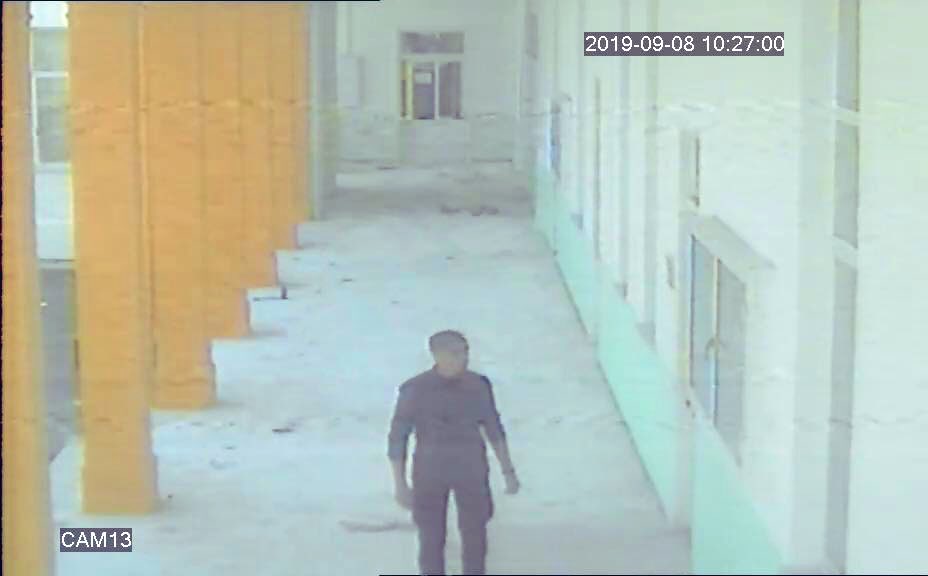 He went on to brake a photo of Denktas
By Michalis Michael
The news of a 16-year-old Greek Cypriot appearing at a school in the city of Lysi and lowering the Turkish flag before barging in one of the classrooms and breaking a photograph of Denktas, has been featured all over the Cypriot -and not only- media.
State Officials have also reacted, with the mayor of Lysi stressing that "the tsunami of love by the Lysians, which was massively and universally manifested last Sunday, with more than two thousand Lysians coming to the region to celebrate Panagia of Lysi, can in no way be overshadowed by any single incident carried out by a 16-year old".
The 16-year-old, as shown in the video from a closed-circuit camera that SigmaLive and other Greek Cypriot media made viral, lowers the flag and moves around the school grounds.
Officials from the occupied territories also provided a response, with the so-called "Prime Minister" and National Unity Party (EOC) president Ersin Tatar  already announcing that he will be visiting the school next Monday during the beginning of the school year, accompanied by the "Minister of Education", and will attend a ceremony to raise the Turkish flag. /ibna