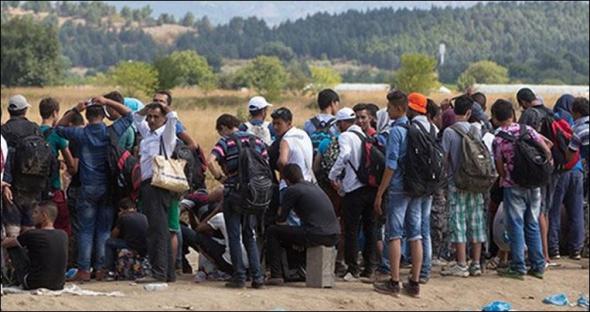 About 16 000 foreigners have entered Bulgaria illegally since the beginning of 2016, according to a regular report by the State Agency for Refugees.
Of the total, about 7000 were from Afghanistan, while less than 2000 were from Syria.
The largest number of refugees migrants arriving in Bulgaria are from Iraq and Pakistan, according to the State Agency for Refugees reports.
According to the report, in September 2016, 57 per cent of those who sought protection were men, 32 per cent children and the rest women.
Only four per cent of refugees and migrants had tertiary education.
In recent days, Interior Minister Roumyana Buchvarova said that two years are sufficient to enable refugees to integrate and find work.
She dismissed political comments, in the context of Bulgaria's presidential election where some candidates are trying to fight on a platform including making illicit migration an issue, that that the "ethnic composition of the nation is being changed".
The European Commission allocated in early October a total 108 million euro to Bulgaria to deal with migrant pressure on the country's borders.
Separately, an October 12 report by the International Organization for Migration (IOM) said that since the start of 2016, the main source countries of arrivals in Bulgaria were Afghanistan, Iraq, Syria. Pakistan and Iran.
IOM said that in the week of September 29 to October 5, the number of arrivals in Bulgaria was 520. In the week of October 6 to 12, arrivals added up to 510.
It said that so far in 2016, there had been 335 807 arrivals of migrants and refugees in Europe. Of these, 317 210 were by sea and 18 597 by land.
So far in 2016, the number of dead and missing in the Mediterranean was 3632, IOM said./ΙΒΝΑ