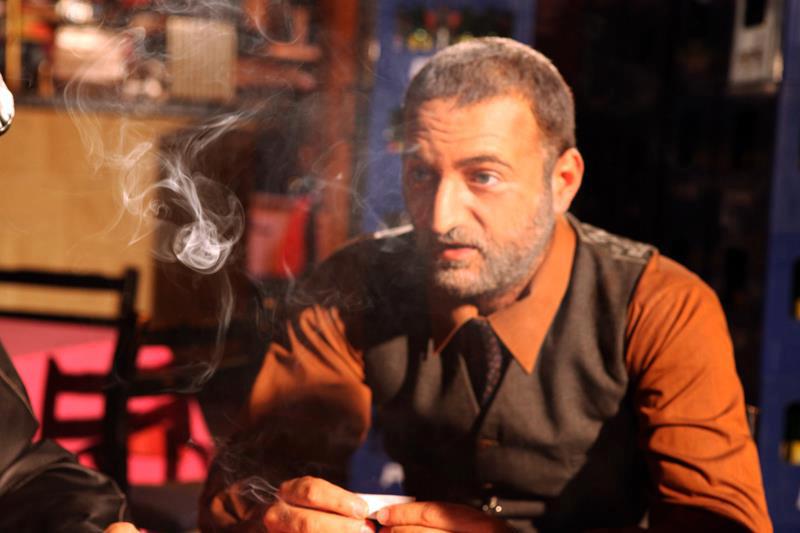 Interview with the actor and director Osman Ahmeti: There's no predisposition for communities to come closer through art and culture
Skopje, November 30, 2013
Actor and film director, Osman Ahmeti from Skopje, who is at the same time cofounder of the International Theater Festival "Skopje Festival" (note from the editor) speaks in an interview for IBNA about art and culture in the former Yugoslav Republic of Macedonia, cultural and ethnic diversity and the constant divisions in the domain of art and culture between the two largest ethnicities, Albanian and Macedonian.
Interviewed by Naser Pajaziti
How do you consider the artistic environment in our country? Besides cultural diversity, do you think that there is a division or cultivation of parallel art between the two largest communities?
The division is more institutional. There are institutions that produce and cultivate one or another culture separately; this due to the specifics of culture in general. But, the tendency goes even further through clearer institutional and budgetary divisions. Thus, it's been a while that there exist incentives for separate budgets, how much should be allocated for this or that culture and this happens first of all as a result of the lack of trust which parties have amongst each other. As far as cultural environment is concerned, I can say that it's a total chaos. There are only a few things which are going well, but even these things are unclear and without any concrete idea, at least that's how I see them.
On the other hand, are there common things between artists of both communities and is there cooperation and success in this aspect?
Art and culture always offer common elements of cooperation and without any doubt, even between artists of both communities, but except for rare occassions and even accidental ones, there is no vision or tendency or even inter-institutional cooperation between institutions which produce culture from both communities. Thus, even if there is cooperation, these are incentives from individuals or non government organizations, or they are cultural projects which last a particular period of time.
Do you think that art can improve inter-ethnic relations?
Art certainly has an impact. In itself, this is its mission, but this is not only one link of the chain. From what I see, the other links are directed on another direction.
You are the host of the international theater festival "Skopje Festival". What are the achievements of this festival?
This was the seventh year in a row that ITHF is hosted. Skopje Festival has now started to create its identity. I believe that there have been achievements and success in the cultural exchange, mutual acquaintances, theatrical experiences and the manifestation of theatrical tendencies, different communications between theater makers, etc. There's one founding team from both communities, Albanian and Macedonian and this team continues to work together. I'd like to stress that one special aspect of Skopje Festival is that in these 7 editions, it has traveled in all the theatrical stages in Skopje, from the stage of the Albanian Theatre to the Theatre of Drama and then to the Macedonian People's Theatre and so on. This has also taken place due to an absurd situation, but now when I see it from another point of view, I believe that it's an interesting experience and interesting journey.
Let us stop on the Albanian theatrical art. How much is it being developed and are there optimistic results and perspectives?
If we speak about the Albanian theater in general, it's a wide topic. The development and result of the Albanian theater, in the past and present, has much depended on the ideology of the system and it seems that it still bears those problems. Albanian theater in Macedonia has developed and cultivated between the influence of Albanian theater in general and the Yugoslav one, or in this case Macedonian. It goes without saying that the Albanian theater is in search of its nationwide identity (this due to the specifications that we have as a nation), but there's a big negligence from institutions that draft policies of art and culture. /ibna/