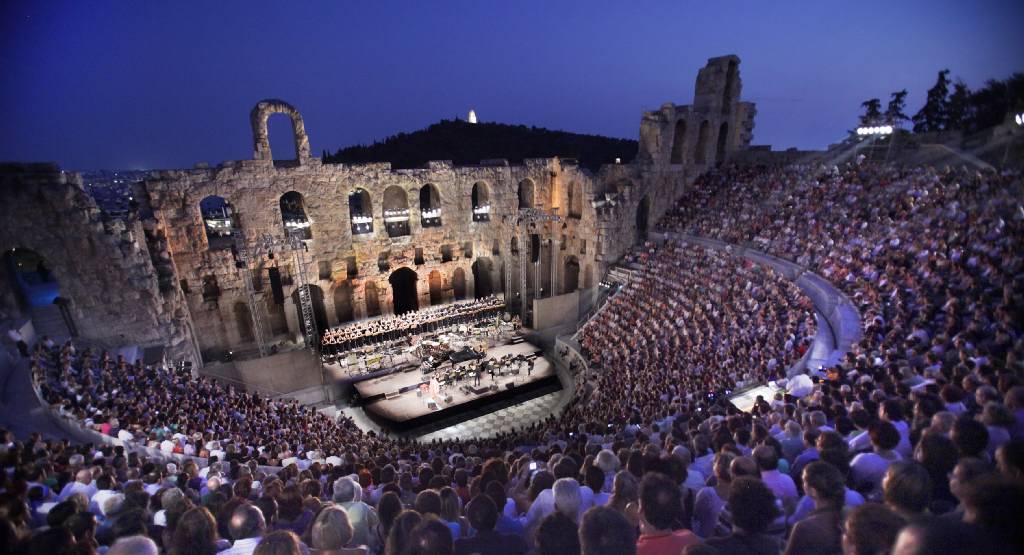 Cultural food is needed at all times more so because it lifts one's spirits.
Thanks to a Greek National Opera initiative, 1,500 tickets will be offered to the unemployed in Greece, so that they attend the dress rehearsal of Carmen at the Odeon of Herodes Atticus Theatre that will take place on Thursday, July 26 at 21:00 p.m. (local).
Those wishing to attend the event, can pick up their free tickets at the Greek National Opera on Monday July 23 (14:00-21:00) and Tuesday July 24 (10:00-15:00), as ANA-MPA explains.
They will all have to carry and present their police ID cards and also the notice proving that they are registered as unemployed.
Carmen's regular performances will be held between the 27 and 31 of July. The director behind it is Stephen Langridge, the artistic Director (Opera/Drama) of GöteborgsOperan, the Gothenburg Opera whereas Greek conductor Lukas Karytinos will be responsible for the musical direction of the performance. Both artists have done Carmen in 2016 too, that was performed at the same venue…. / IBNA
Main Photo (File): The packed Odeon of Herodes Atticus Theatre during a past performance