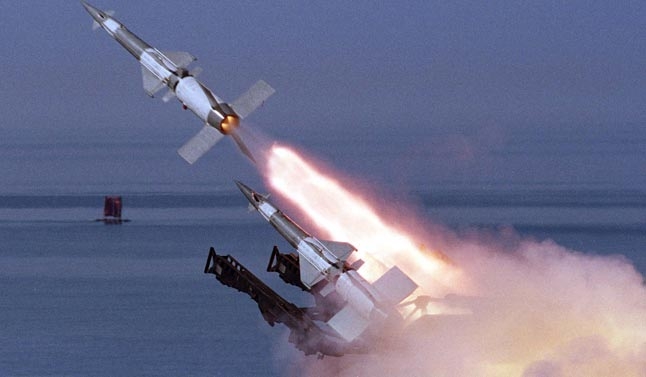 Pristina, March 24, 2014/Independent Balkan News Agency
By Elton Tota
Today is the 15 anniversary of the start of intervention of NATO forces Serb military in Kosovo and the 16th anniversary of the start of Kosovo's Liberation Army in the Plateau of Dukagjin, otherwise known as the "Dukagjin Epopee".
15 years ago, on March 24, 1999, NATO launched bombardments against Serb forces and this put an end to the 2 year war in Kosovo. Air bombardments lasted 78 days and on land, it was used by Serb forces for attacks against Albanians.
The 78 day campaign led by NATO brought many political , diplomatic and military results. It put an end to a humanitarian catastrophe and led to the capitulation of the Serb regime of Slobodan Milosevic, the signature of the Agreement of Kumanovo, the approval of Resolution 1244 of the UNO Security Council, the withdrawal of Serb troops from Kosovo and the entry of KFOR troops. March 24, 1999 marks a new start in the history of Kosovo, which gave way to its liberation and independence.
In partnership with international community, with the strong support of the United States, Kosovo managed to build its institutions, which on February 17, 2008 proclaimed the independence of Kosovo.
This year, Kosovo celebrated its 6th anniversary of independence and this independence has been recognized by 100 countries of the world.
"Dukagjin's Epopee"
Through a press release, the commune of Decan announced the agenda on the occasion of the 15th anniversary of the start of NATO bombardments on Serb forces in Kosovo and the jubilee of the start of war of Kosovo's Liberation Army in Dukagjin-"The Dukagjin Epopee".
A number of activities which will take place in Decan and Gllogjan will mark the 16th anniversary of the Kosovo's Liberation Army Epopee in Dukagjin and the 15th anniversary of the intervention of NATO forces in support of the people of Kosovo.
This anniversary will also make the mayor of Tirana and leader of the Democratic Party of Albania, Lulzim Basha citizen of honor in Decan. /ibna/