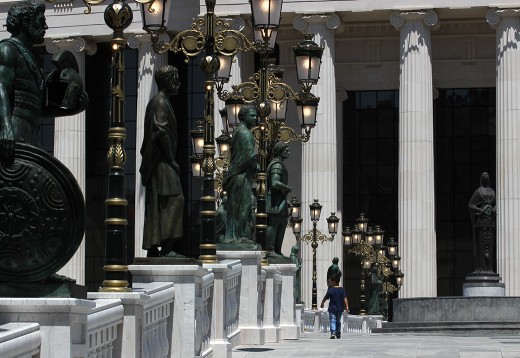 Skopje, December 11, 2013/ Balkan Independent News Agency
Head of Center commune in Skopje, Andrey Zhernovski has declared that there are 15 monuments which have been placed in an unlawful way in the central part of Skopje as part of the "2014 Skopje" project.
Zhernovski says that no paperwork exists for the placement of several monuments. According to him they have been placed as part of political bargaining which are encouraging cross ethnic tensions.
Zhernovski has also mentioned the monument of the Serb monument Tsar Dushan, which according to him is unlawful, as it has not been provided by the urban planning and detailed in the Civilization Bridge over Vardar River, where other monuments have been placed.
"So far, the commune has identified 15 unlawful monuments, amongst them the monument of Tsar Dushan, for which there is no paperwork. We will not allow such monuments to be placed in an unlawful way. We will lift everything that has been placed in such way in the Center commune", said Zhernovski.
The placement of Tsar Dushan monument continues to provoke the reaction of Albanians. Last week, an attempt for its demolition failed, while reactions for its lifting continue by different civil groups in social networks. /ibna/