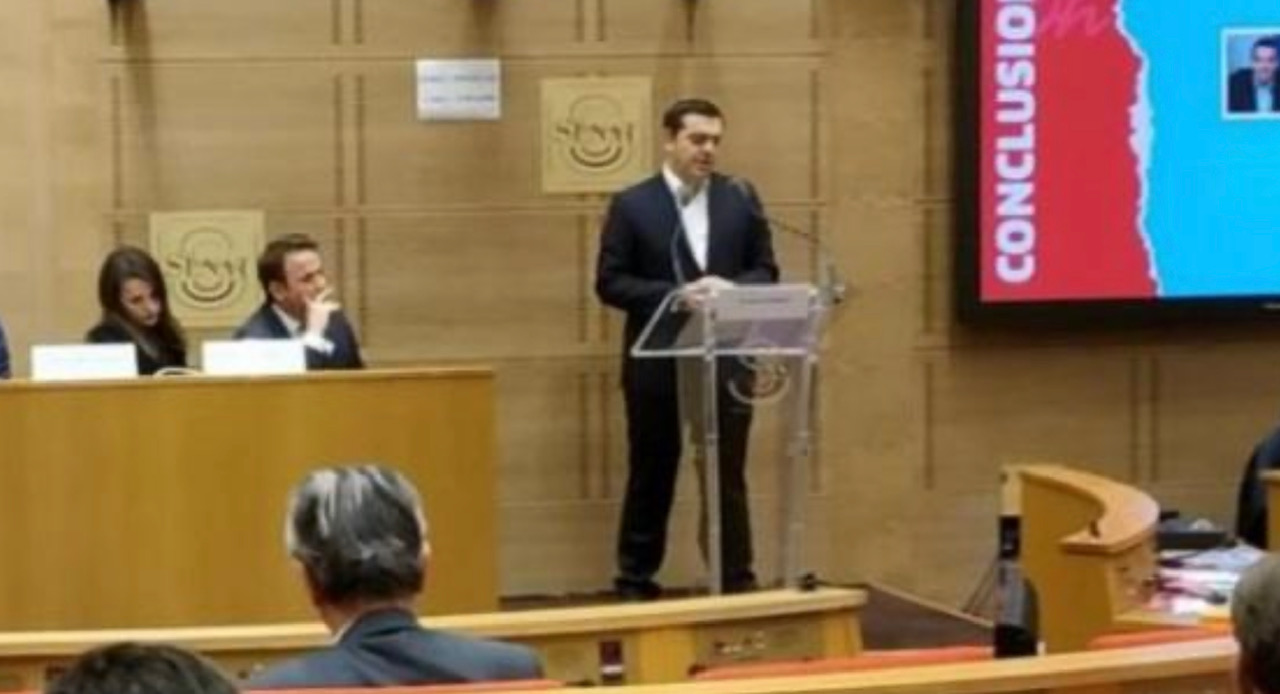 For a positive decision the European Council in March to launch accession process for North Macedonia and Albania – if it fulfills its commitments with respect to Greek national minority – SYRIZA President Alexis Tsipras said in his speech at the European Enlargement Conference, which is being organized by the French Senate on Tuesday 18 February in Paris.
Alexis Tsipras stressed that Europe's problem is not that enlargement does not allow for deepening, as the two processes have historically moved together when the EU had a dynamic vision for the future.
"The EU cannot acquire a dynamic international geopolitical role if it is not credible in its own neighborhood, by supporting the Prespa Agreement in practice", the SYRIZA President said.
Alexis Tsipras recalled that "the period that followed the freezing of the Balkan accession process in 2014 led to the destabilization of the region and the strengthening of external powers at the expense of the EU". To add that "if the dynamic created by the Prespa Agreement is not utilized in order to drag along Albania and the dialogue on Kosovo, the EU will be faced with much greater problems, as the region again sinks into volatility, and migratory flows from the Western Balkans to Europe will peak".
On the issue of EU cohesion and the effectiveness of the accession process, the former Prime Minister stressed that this can be resolved by strengthening the methodology proposed by the EU, by supporting the European values ​​and a more social Europe, not by canceling the enlargement process.
"EU must show that it supports the leaders and peoples of the region who are ready to make brave decisions and make reforms, otherwise it justifies the forces of nationalism and authoritarianism", referring to the brave decisions taken by North Macedonia's Prime Minister Zoran Zaev with the Prespa Agreement.
Alexis Tsipras added that "If Zoran Zaev and the people of the Republic of North Macedonia are rewarded, it will send a message to all the other leaders of the Western Balkans and the wider region".
"It would be a message to the Albanian leadership to take even more steps – especially on the rule of law, including the rights of the Greek minority – so that the country can get the green light, we hope, together with the Republic of North Macedonia. It would be a message to the leaders of Belgrade and Pristina to resolve the Kosovo issue. It will be a message to the Bosnian leadership for stability", the President of SYRIZA stressed.
To conclude that "on the other hand, if the accession process remains 'frozen', the message will be clear: Europe does not reward leaders who are reformists or reach compromises"./ibna