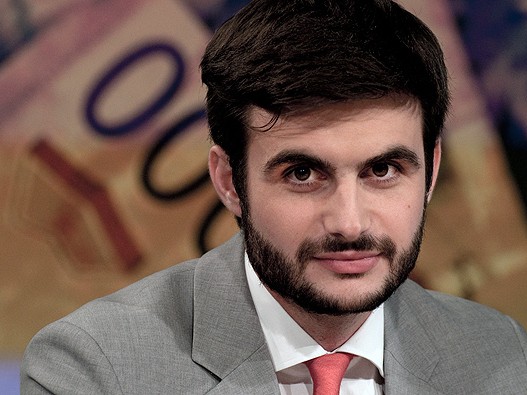 By Milos Mitrovic – Belgrade
In 2014 Serbia would face at least the same number of firings and new jobs, Finance Minister Lazar Krstic said. In the interview for state TV Krstic explained that "situation in the country" does not justify demands for New Year 13th salary.
Earlier this week, Serbian media reported Deputy Prime Minister Aleksandar Vucic's furious reaction on 13th salary demands at the meeting with public enterprise representatives in the government seat. Vucic has allegedly blasted out Air Traffic Service managers from his cabinet and broken door handle.
Finance Ministry cannot "ban anyone" to pay off 13th salary, Lazar Krstic said. However, such claims were "unimaginable given the situation in the country", he went on. Krstic added that he has expected Serbian citizens to figure out importance of austerity earlier and start to apply such measures on their own.
Krstić (29), Serbian-born Yale graduate and former McKinsey consulting company expert in New York, became Finance Minister in August.
In 2014 new jobs would be principally created in private sector and at most 20,000 people would be fired in public domain, Krstic specified. The precise figures would depend on foreign investments as well as on economy reforms and "healing healthy enterprises", he added. Krstic also said that Serbia needs new Labor law in order to encourage hiring in private sector and increase the productivity in state-owned firms.
Labor law draft would be made by the Government at its January session and adopted "through the dialogue of interested parties", Krstic announced. According to Finance Minister, new law would mean "easier hiring, especially of those successful".
With regard to new arrangement with International Monetary Fund (IMF), Serbia "needs it in order to gain the credibility in front of the foreign investors and creditors", Krstic stressed. The negotiations would start in February, he added.