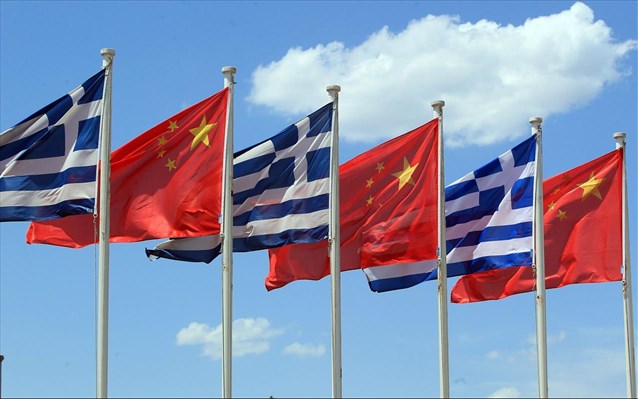 "Relations between Greece and China, two of the most ancient and most important civilizations of human history, are excellent both politically and economically, but there is considerable scope for further strategic cooperation between the two countries in a number of key areas ", said the Deputy Foreign Minister, Giorgos Katrougalos, head of the Greek delegation, speaking at the 12th Session of the Greek-China Joint Interministerial Committee.
The committee, which was held today in Athens five years after the previous session (November 2012), will be the first part of the Summit, with the second scheduled to take place in China in early 2018.
"We want to take advantage of our country's geostrategic advantage", the Deputy Foreign Minister added, "and for Greece to become a bridge between Asia, Africa and Europe. We also want to take advantage of the comparative advantages of agricultural products, because due to biodiversity and tradition, our country is a place of production for over 100 products with Greek Protected Designation of Origin (PDO) or Protected Geographical Indication (PGI), such as Feta, the 'mastiha' of Chios and some Greek wines".
Greece supports the Chinese initiative to link Asia with Europe through the land and sea "silk road" and will be the main gateway to the entry of China's products on the European continent. Indeed, there is considerable room for increased cooperation in areas such as trade, transport, transport, road and rail links, energy, telecommunications and digital networks, shipping, shipbuilding and tourism", the Deputy Minister pointed out.
The Secretary General for International Economic Relations, Giorgos Tsipras, stressed that Greece attaches particular importance to Chinese investments in Greece and added that there is considerable room for increased exports of Greek agricultural products to China.
At the same time, the Chinese side was asked to protect the copyright and the Greek PDO and PGI products on the Chinese market.
In order to specialize cooperation and promote trade, in view of the second phase of the 12th Session in China, it was decided to set up and operate three committees with experts from both countries in the fields of investment, shipping and agricultural products.
From the greek side, Deputy Minister of Economy and Development, Stergios Pitsiorlas, Deputy Minister of Rural Development and Food, Vasilis Kokkalis, as well as officials were also involved in the Joint Ministerial Committee.
The Chinese delegation was headed by Mrs Gao Yan, Deputy Minister of Commerce of the People's Republic of China./IBNA