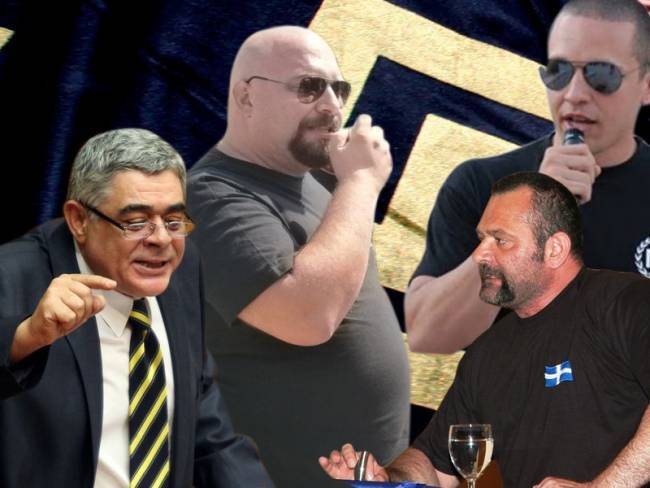 By Lefteris Yallouros – Athens
Greek Prime Minister commented on the release of three Golden Dawn MPs on Wednesday, pending trial on criminal charges. Samaras, currently in Washington said:
"We are a democracy and our democracy is working. The judiciary is doing its job. Those that undermine democracy face consequences. Those who violate the law will face justice. Everything follows the rule of law. Justice has the initiative. This is what democratic legitimacy means. Golden Dawn extremists are in custody and will be held accountable for their actions. Some are already being held. This had never happened until now".
The Prime Minister also said the country's image has no resemblance to that of two weeks ago.
However, the decision to free the three Golden Dawn MPs after an 18-hour court session inevitably raised questions about how strong the state's case against Golden Dawn is.
Reports in Greece suggest Citizen Protection Minister Nikos Dendias was under pressure by New Democracy MPs to resign along with Justice Minister Charalambos Athanasiou for failing to make sure the case against Golden Dawn was water-tight before their MPs faced justice.
Athanasiou rubbished the rumors immediately while Dendias was also quoted in the press as saying he had no intention of stepping down.
Golden Dawn leader Nikos Michaloliakos appeared before a judge late on Wednesday and a decision on whether he will be held or not pending trial is due imminently.
"Golden Dawn, now stronger and more determined than ever, will continue its legal political struggle to free our land and people from the international loan sharks and domestic servants of foreigners," the party said on its website.
Government sources said it would be premature to say that Golden Dawn will be let off the hook or that the case against them is weak.
"The judicial investigation is continuing, the evidence is there, there are charges for criminal acts and this should not be forgotten," Interior Minister Yannis Michelakis commented.