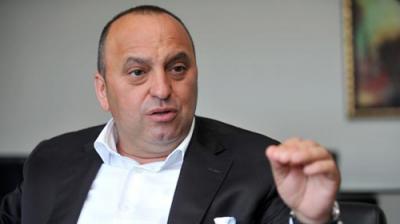 Skopje, July 12, 2013
The former Minister of Interior in FYR Macedonia, Lube Boshkovski has been issued a sentence of 12 years of imprisonment for ordering the killing of two people in 2001.
Boshkovski, who has been currently place in the prison of Idrizove, is suffering another sentence of 5 years on counts of illegal funding of the electoral campaign of 2011 for his party United for Macedonia (OM).
The new sentence relates to the killing of two people, Marjan Tushevski and Kiro Janev, who were killed by 4 Serbs. The 4 Serbs have not yet been caught, but they have been sentenced to life imprisonment. The prosecutor said that the killing aimed to strengthen the power of the mob in the underworld of Skopje.
The court session was dominated by a tense situation, where the convict Boshkovski has accused the judge as a person paid by the power.
The largest opposition party in FYROM, LSDM reacted about the sentencing of the former minister Boshkovski. "This is a shameful ruling issued by the justice system in FYROM. The country has been filled with political convicts and an autocratic regime is ruling. He had to be convicted because he has denounced the corruptive affairs of VMRO-DPMNE", said the spokesman of LSDM, Petre Shigelov. /ibna/