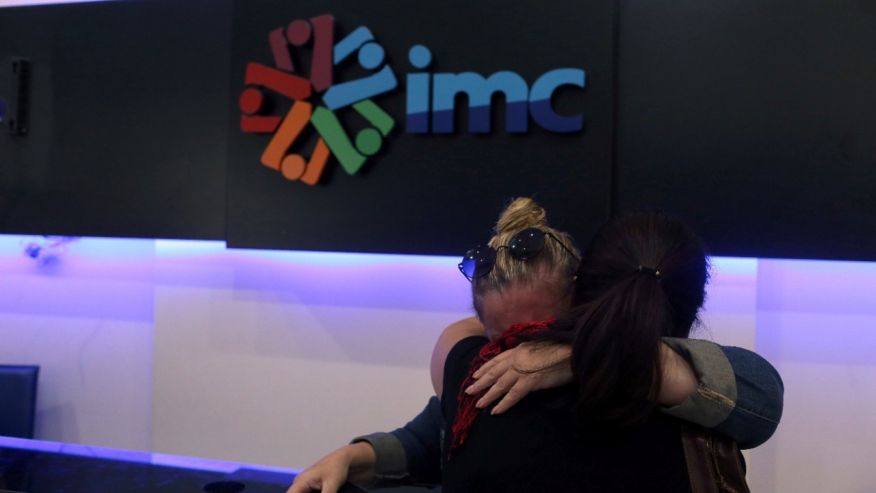 Ankara, October 4, 2016/Independent Balkan News Agency
By Manolis Kostidis
Police officers stormed a television and a radio station
There is no end the persecution of the Turkish public after the attempted coup of July 15. This time it was announced that 12,801 police officers were dismissed by order of the Interior Ministry which started investigation in the police, with the aim of finding those associated with the Islamic order of Gulen, which Turkey has branded a terrorist organization known as FETÖ. Ankara considers Gulen as the architect of the failed coup
Among those who were expelled from the police are 2523 directors.
Since July 16, about 100,000 army officers, public employees and judges have been dismissed or suspended on charges of having links with FETO. 32,000 of them have been arrested. Among those arrested are 42 journalists.
On Monday, the Turkish government announced a three-month extension of the state of emergency in which the country has been declared since July 16. Last week 87 members of the Turkish secret service (MIT) were expelled from the body.
Despite the upheaval, Turkish police raided the offices of the pro-Kurdish television network IMC TV in Istanbul to stop the broadcast of the program.
At the time of the invasion, the network television journalists were in the newsroom and in the studio and broadcasted the police raid live.
The Turkish justice decided last week the closing of IMCTV television network, founded in 2011, with the accusation of "supporting terrorism".
According to Cumhuriyet,from the day of the attempted coup the operation of 11 television stations has been banned, among them a television station, which according to the Turkish newspaper "broadcasted The Smurfs in the Kurdish language".
Late in the evening police also stormed the radio station Özgür Radyo (free radio) and discontinued the program.
The Union of Turkish Journalists appealed to the Turkish people "to resist to have the right of freedom of information".
The Turkish government announced that 252 companies came under the government and all their assets were seized, as they are accused of having affiliations with FETÖ. Among these companies are some of the largest groups in the country.
Photo: Foxnews.com