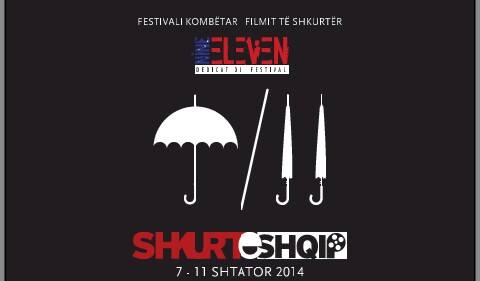 Pristina, September 9, 2014/Independent Balkan News Agency
By Elton Tota
The eleventh edition of the international festival "Nine Eleven Dedication Festival" started today in Pristina.
According to the organizers, this edition is more special because it aims to emphasize the sacrifice that joins artists.
The festival, which comes as moral support for the eleventh time for the victims of the terrorist attack of September 11, aims to remember the sorrow of the people through art works.
In the solemn opening of this festival, it was said that the artistic creations would go every life that was lost on the dark day of September 11, 2001.
The 11th edition of "Nine Eleven" festival, has also accepted this year films from Kosovo, Albania and FYROM.
In spite of the four usual premiers, the festival will also have four premiers from abroad. The festival will see the participation of fifty films.
All fifty films will compete for eight awards, among them is "The best film", "The best actor and actress", "The best screenwriting", "Best camera", etc.
All eight awards will be given by the professional jury of the "Nine Eleven" festival, which is made of five members. Dramaturg and screen writer, Haqif Mulliqi, along with Agron Vula, Florent Boshnjaku and Lendita Zeqiraj, Mensur Safqiu and Gresa Pallaska will give the final verdict on September 11.
The director of the festival, Blerim Gjic, welcomed the participants by saying that the festival continues to back this activity for 11 years in a row. "Our festival is dedicated to friendship, creativity and artists and its aim is to reflect the pain of creativity, which is a sweet pain, a pain, which is very hard to be forgotten", said actor Gjoci.
Before officially opening the eleventh edition of the festival, Gjoci said:
"This festival had difficulties in securing funds, difficulties in support, but this is the festival that continues to represent Kosovo around the world", adding that the festival that he directs managed to motivate other artists to create and to understand that boundaries are easily broken.
The festival will also have musical evenings with the participation of Robert Bojaj from "Armadillo" group, Egzona Ademi, Nita Latifi, Edona Reshitaj, Ylli Limani, etc.
The eleventh edition of "Nine Eleven Dedication" was supported by the Embassy of the United States to Kosovo, Ministry of Culture, Youth and Sport, Commune of Pristina, etc. /ibna/