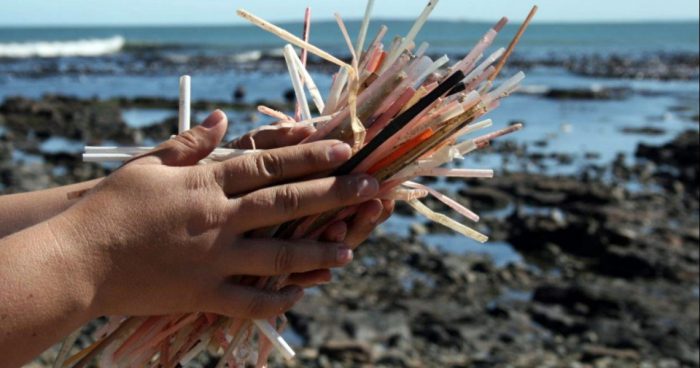 Sikinos is a small Cycladic island in the Aegean Sea, very quiet and relatively less developed than neighbouring Ios -known for its intense summer life.
The difference it made in the very recent past is a decision its authorities made, not to use plastic straws anymore.
During a time when the first page of the latest issue of the National Geographic has become a "hit", working as a wake-up call for us all users of plastic across the earth in order to act swiftly and save our planet, this Greek island's firm stance against the extended use of plastic means a lot and is a lesson; both to the rest of the Greeks who will visit the island during summer time and to the foreign tourists who will spend their vacation break there.
"Sea Change" campaign – Laskaridis Foundation
"The island of Sikinos will be the first to enter the programme "Sea Change" organised by the A. K. Laskaridis Foundation and eliminate the use of plastic straws this summer, in a bid to protect the marine environment in the Cyclades archipelago.
Amid a wider debate on the use of plastic, on an international scale and the minimisation of the use of super market plastic bags in Greece, Sikinos locals' decision and stance could be nothing else than an example to us all and a push for a plastic-free future.
The municipality and the island's residents have promised to replace plastic straws with reusable and biodegradable straws that will be provided by the Laskaridis Foundation", ANA-MPA reported.
The island of Sikinos
Aggeliki Kosmopoulou, the executive head of the Laskaridis Foundation and one of the top involved persons in the campaign said that a report on how things went over the summer will be ready after the end of the season; "we will return and measure the results, clean the beaches again and carry out educational and citizen science programmes", she said.
More Greek islands will take part in the programme in the coming months. A programme that has been planned to last for five years.
According to Kosmopoulou plastic straws are among the most frequently encountered types of refuse on Greek beaches, ranking 11th overall, and is used for just a few minutes, as well as being entirely non-essential, ANA-MPA reads.
"A reduction in their use and their replacement by straws made of other materials, reusable or friendly to the environment", noted Kosmopoulou, "makes a difference. It is a small change with an immediate and important result."…. / IBNA
Crystal and clean waters in Sikinos – Aghios Georgios