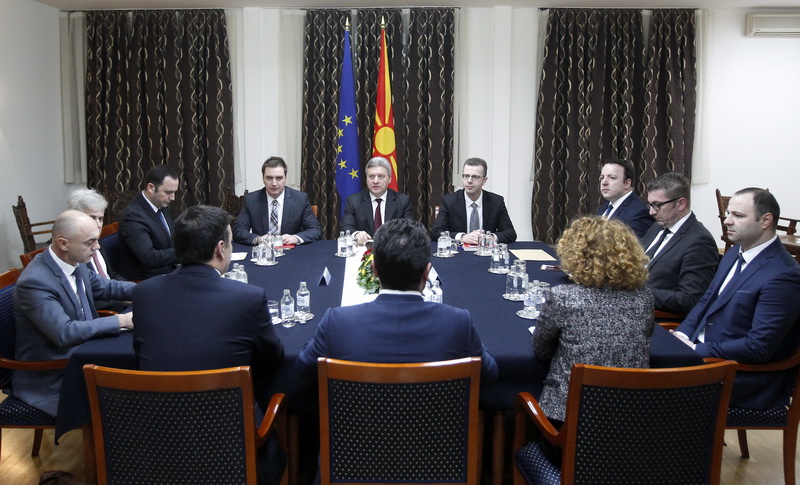 Prime Minister Zoran Zaev said Friday he convened a leaders' meeting on the pace of Skopje-Athens name negotiations, for tomorrow.
At the meeting, Zaev is set to brief the leaders of parliamentary political parties about the details of his yesterday's talks with Greek Prime Minister Alexis Tsipras and the possibility for a name solution that would be acceptable for both countries.
Zaev said he would respect the order and first brief the President, the opposition leader, the leader of major Albanian party and the Parliament Speaker about the details of the name talks.
'We have an opportunity to reach a consensus on such important issue. We shall share the conclusions with the public right after the leaders' meeting,' Zaev said at a debate, dubbed 'Youth MKEU – Boundless Opportunities' in Struga.
He expressed belief that all of those invited would attend the leaders' meeting.