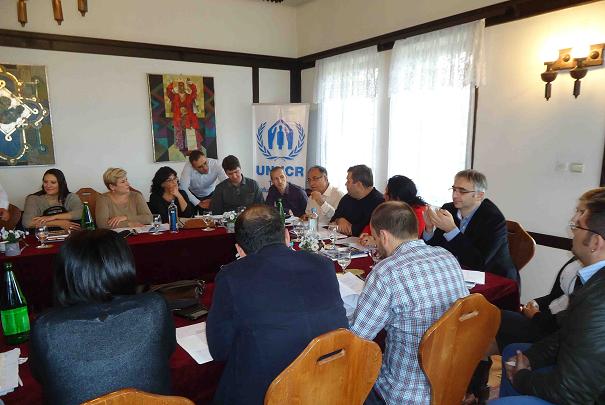 Skopje, October 18, 2013
Over 1100 refugees from the 1999 war in Kosovo are still in FYROM.
UNHCR has stressed that there are still concerns about these refugees and that efforts are being made for their repatriation. Mohammad Arif, head of UNHCR in Skopje stressed that the priority of this organization is the repatriation of these refugees and to offer them the necessary facilities for them to return to Kosovo.
"As far as the issue of Kosovo refugees is concerned, we collaborate with the government and other international organizations to find permanent solutions for these refugees. By permanent solution we mean voluntary repatriation, which 200 of them are ready to do, but the problem is that they have no adequate accommodation. There are around 30 families that benefit from the EU project in Kosovo for the reconstruction of their houses", said the head of UNCHR mission.
He stressed that during 2013, the requests of 14 families have been approved and that there are hopes that another 62 persons will benefit from this project until the end of the year.
The head of the mission, Mohammad Arif added that the second priority of UNHCR relates to the persons without a nationality, the number of which is around 1 thousand and which must be offered free legal advice in order for their status to be resolved. /ibna/