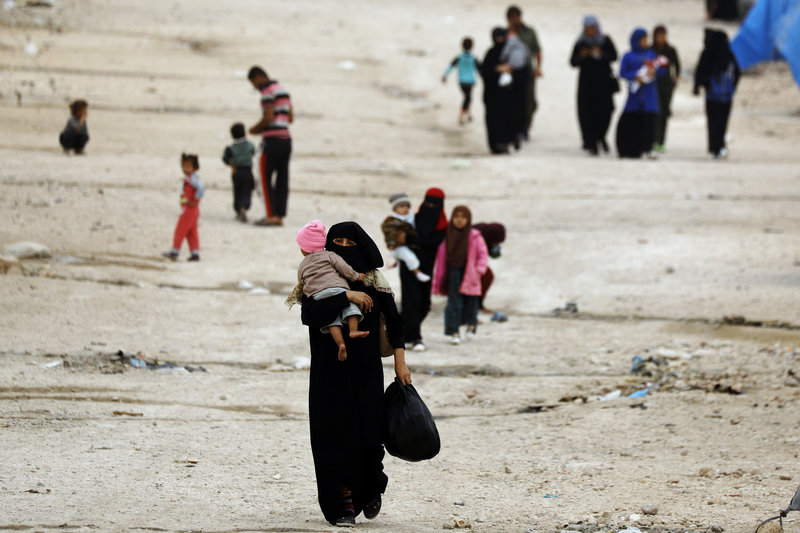 Authorities in Kosovo have announced during the weekend that 110 Kosovan nationals have recently returned from Syria.
Justice minister, Abelard Tahiri on Saturday told a news conference that the return of these people from Syria has been done in close cooperation with the United States of America.
According to minister Tahiri, women and children who have returned, were victims of fraud and abuse.
Kosovo's Police Commissioner, Rashit Qalaj said that amongst the returnees there are also four warriors.
"110 Kosovan nationals have returned from Syria. Four of them are former warriors, 32 of them are women and 74 of them are children. Nine of these children have lost their parents during the war", Qalaj said.
He said that there are still 30 warriors, 49 women and 8 children in the war zone.
In the early hours of Saturday, the returnees have been sent to a center in the suburbs of Pristina.
The US embassy to Pristina has praised the return of these citizens from Syria.
The president of the country, Hashim Thaci has also praised the work of institutions in making it possible for these people to come back from a war zone.
"The merit for the repatriation of more than 100 Kosovan nationals from Syria goes to our institutions that closely collaborated with our international partners. We now need to be professional in the treatment we give them", Kosovo's president said.
Meanwhile, in 2015, Kosovo adopted a law according to which those who took part in conflicts overseas could be sentenced up to 15 years in jail. /ibna/