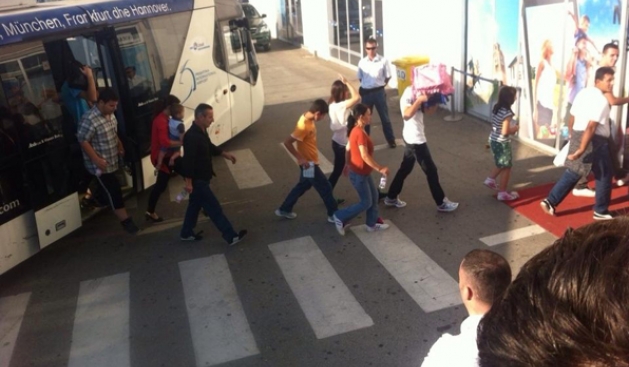 Pristina, July 25, 2013
The first contingent of 110 Kosovo emigrants has arrived today from Hungary in the "Adem Jashari" International Airport. They have been received by the Minister of Interior, Bajram Rexhepi and the Hungarian ambassador in Pristina, Lorent Balla. The aircraft which transported the emigrants was funded by Hungary and the government of Kosovo.
The majority part of the repatriated persons was young. "We have been mistreated during the time that we were being held under detention. I have been personally mistreated", said one of the repatriated persons.
This has been denied by minister Rexhepi and the Hungarian ambassador. Meanwhile there are no accurate figures as to the number of emigrants from Kosovo. According to the Hungarian ambassador, around 6 thousand emigrants from Kosovo have entered Hungary since January. /ibna/