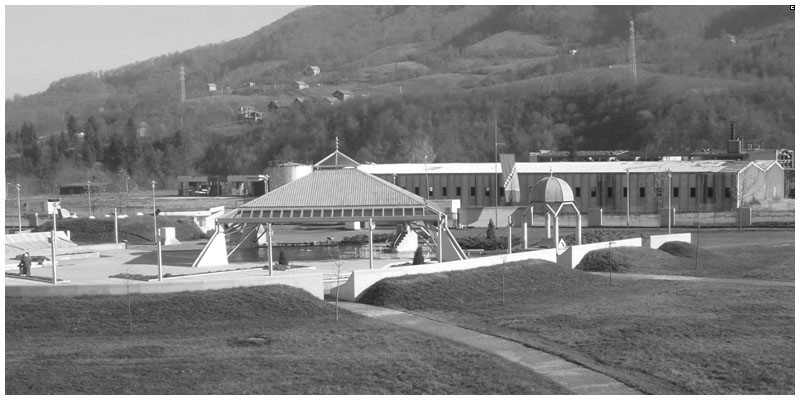 By Maja Tuljković – Sarajevo
The 10th anniversary of the opening of the Memorial Center in Srebrenica-Potočari and the cemetery for the victims of the genocide in 1995, which was officially opened by President of the USA Bill Clinton in September 2003.
In March of that year, the burial of 600 identified victims of the genocide took place.
On 25 October 2000, High Representative Wolfgang Petritsch adopted a decision that would permanently designate the area in Potočari as a cemetery and memorial site for those who were killed in July 1995. Based on his decision on 10 May 2001, the Foundation Srebrenica-Potočari was founded as a non-profit organization whose goal is to build and maintain a complex center in memory of the victims from Srebrenica.
With the decision of High Representative Paddy Ashdown in 2003, 'Fabrika Akumulator', which is located opposite the cemetery, and which was used by the Dutch Battalion from 1994-1995, went to Srebrenica – Potočari, memorial and cemetery site.
Today, 10 years later, the anniversary of the Memorial Center Srebrenica – Potočari is marked. The mothers of Srebrenica, representatives of surviving family members, representatives of municipalities Srebrenica and Bratunac, as well as the Memorial Center laid flowers and paid tribute to the victims of the genocide that began on 11 July 1995 in Srebrenica.
The 10th anniversary of the Memorial Center was attended by the Charge D'Affaires of the US Embassy in B&H Nicholas Hill, Mayor of municipality Srebrenica Ćamil Duraković, President of the Srebrenica Municipal Assembly Radomir Pavlović, Chairman of the Memorial Center Sadik Ahmetović, representatives of the High Representative in B&H Valentin Inzko and representatives of the families of victims.
In his address, Mayor of Srebrenica Ćamil Duraković said that the Center has become something global that is known throughout the world. People from Srebrenica wish to have this date in their hearts as the beginning of relief for families who have found a place where they could bury their loves ones'', said Duraković.
With the burial of hundreds of victims in Srebrenica, every year this cemetery was established as a place to preserve memories of the Srebrenica massacre. In Potočari until now, a total of 6.066 victims have been buried, 88 outside of the center, and remains of 2.218 victims of the genocide have still not been found.