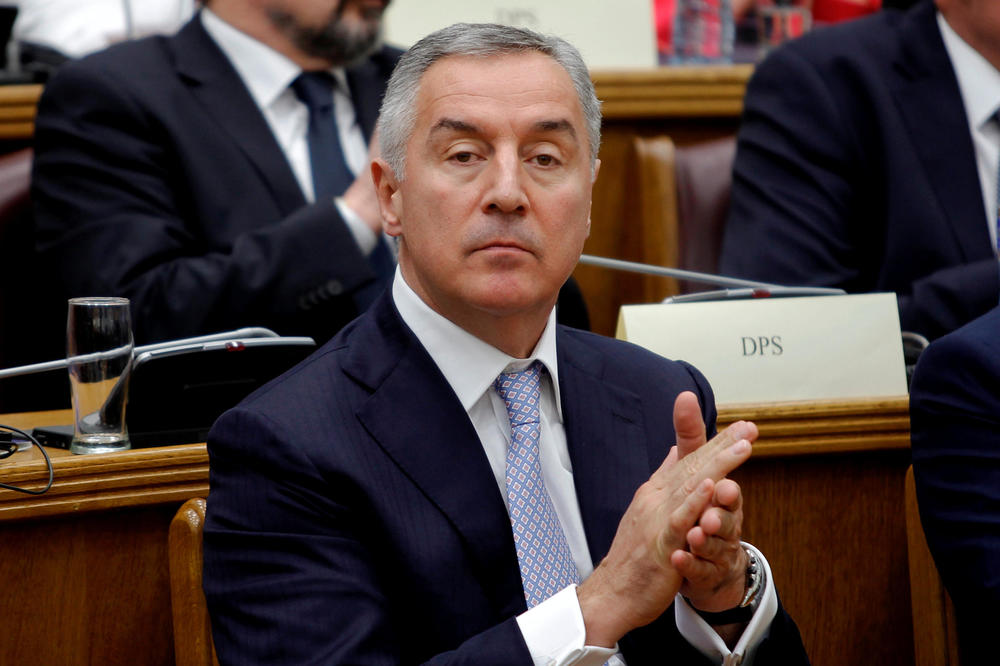 He is one of the most controversial political personalities in the Balkan region, "investigated" by the OCCRP -Together with Viktor Orbán of Hungary, Đukanović was a runner-up to Vladimir Putin for the Organized Crime and Corruption Reporting Project's 2014 Person of the Year award, recognizing "the person who does the most to enable and promote organized criminal activity" – whose personal wealth of around £10 million and has been regarded as "mysterious" according to the British newspaper The Independent.
He is no other than Milo Đukanović.
An AFP report informs the public that the pro-Western Milo Djukanovic, a strong man from Montenegro for a quarter of a century until his withdrawal in 2016, announced Monday his candidacy for the presidential election of April 15.
Artisan of membership in NATO despite the sometimes violent opposition of a part of his compatriots, he should in case of victory work to negotiate the accession to the European Union of this mainly Orthodox Slavic country, that has been a candidate since 2010.
Đukanović began rising to power after 1998, when the Western began turning their back on Milošević. Especially so after the end of the NATO bombing of (former) Yugoslavia. Milošević and his ilk were totally "unwanted" but not Đukanović who managed to become part of the ex-Yugoslav politicians who would meet and talk to Clinton, Albright, Cohen, Berger, Blair, even Solana.
All of them had literally "stored" his past in the far end of a political "closet", masterfully… forgetting his communist past and his links with leaders they loathed. On top of that, although allegations, claims and probes regarding his criminal record-involvement were mounting, the West insisted on deliberately looking the other way.
For Đukanović, power seems to be like a "horse" that he is mounting and dismounts from whenever he likes and nobody appears to be standing on his way or wishing (being able?) to confront him as to why he behaves this way.
This man, has remained the "real boss" in the hearts and minds of thousands of Montenegrins. For the moment, his main rival is the 56-year-old businessman Mladen Bojanić, 56 years old, who enjoys the support of the opposition pro-Russian Democratic Front, Democrats of Montenegro and Citizen's movement URA.
Milo Đukanović hopes to win in the first round and has stated that his present nomination "is an expression of my responsibility for the legacy and needs of Montenegro's future development."…. / IBNA