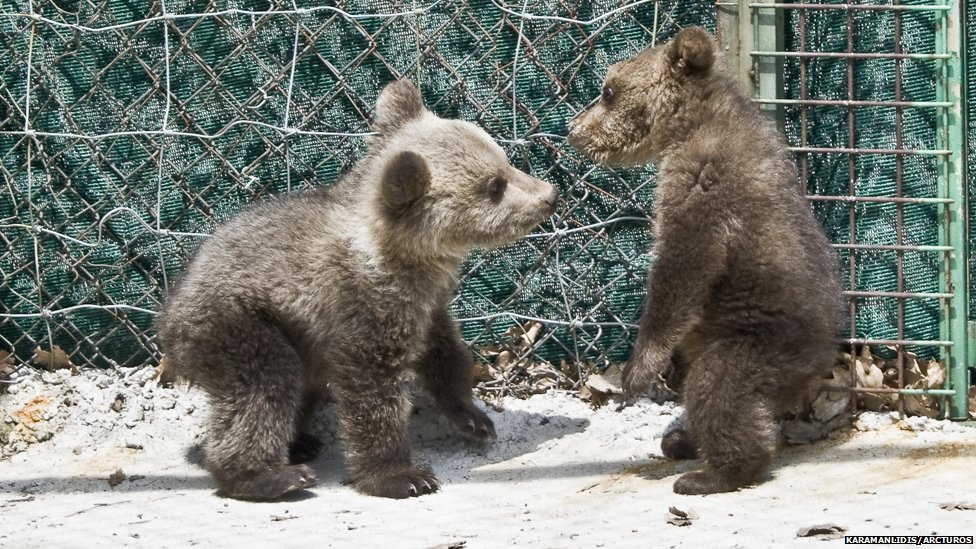 The environmental organisation Arcturos which is based in the northern Greek city of Florina has rescued a cub from an illegal internet sale with the immense help from an Albanian group for the protection of animals, the members of which were the first to spot the animal.
ANA-MPA reports that Arcturos people "spotted an advertisement on the internet referring to the sale of a young brown bear in Albania for 1,100 euros. The animal was confiscated and is now in the refuge of Arcturos.
The story of Ray, as the bear was named, was revealed on May 27 when members of the organisation "Animal Rescue Albania" saw the advertisement on the internet. The advertisement remained online for five days without response. The Albanian organisation informed the prosecutor and the next day the animal was confiscated from its illegal owner."
As the Albanian group said, the male who had put the cub on sale tried to convince them that he had found it by chance. However, their experience made them think that he had killed the bear's mother and "afterwards took the cub with intention to sell it. When found, Ray was malnourished, had only a few teeth and weighed 5 kilos."
The cub was shortly welcomed and hosted at the Tirana Zoo. Once all legal procedures were over, the little animal was transferred to Arcturos veterinary station.
Ray will remain with the organisation till his third year and when the time comes, he will be "transferred to the organsation's shelter in Nymfeo, Florina as its reintegration to the natural environment is no longer possible."
This cub is the fourth bear the Greek organisation Arcturos has rescued from Albania in the past years.
ARCTUROS is a non profit, non governmental, environmental organization (NGO) founded in 1992, focusing on the protection of wildlife fauna and natural habitat, in Greece and abroad…/IBNA