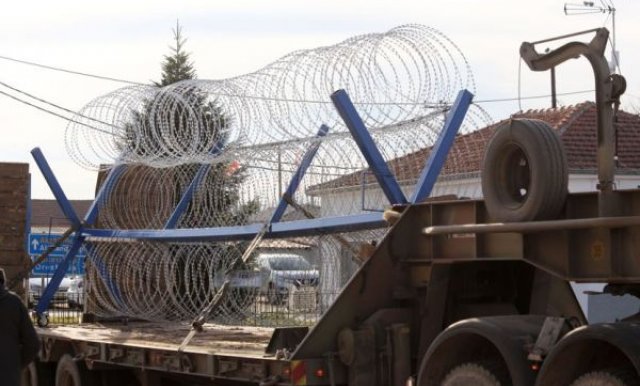 Slovenian newspaper Primorske Novice comments on the decision to send 1000 additional police officers on Slovenia's southern border, saying that this was more of a demonstration than an action-oriented campaign.
In an effort to stem the wave of migration headed to Western Europe via the Balkans route, Slovenia has sent more than 1,000 police officers to the border with its southern neighbour Croatia, Deputy Police Commissioner Jože Senica said on Tuesday.
"Smugglers are not deaf and blind and they will avoid getting caught. Moreover, migrations will not stop until the West changes its attitude toward less developed countries", Novice commented.
The relocation of police officers on the border was ordered by acting Police Commissioner Anton Travner and they will employ all the available technical equipment such as helicopters, thermal cameras, motion sensor cameras, and surveillance drones, Senica said, adding that the armed forces will also assist the police in guarding the country's border.
Senica said the situation along the Balkans route has deteriorated after Greece moved thousands of illegal migrants from overcrowded centres on its islands to the mainland at the beginning of the year. Another contributing factor to the increase in migrants moving along the Balkan route is that Serbia and Bosnia-Herzegovina have eased coronavirus movement restrictions, according to Delo.si.
According to the Slovenian police, there are currently 10,000 migrants in Serbia and Bosnia-Herzegovina attempting to cross into Western Europe and the General Police Department of the country said that in the first five months of the year the police have detected 3,139 illegal border crossing attempts.
"This has created additional pressure and encouraged migrants to continue their journey towards Slovenia", Senica said.
A special police unit has also been set up that will feature trained officers sharing information about migrants, the routes they are taking, and how smugglers are organizing border crossings.
Senica described the migrants as being increasingly cautious and will only enter remote areas at night that are located away from urban centres.
Prime Minister Janez Janša sent Slovenia's military to the border in March, with the new addition of 1,000 police officers meant to augment the forces already there./ibna