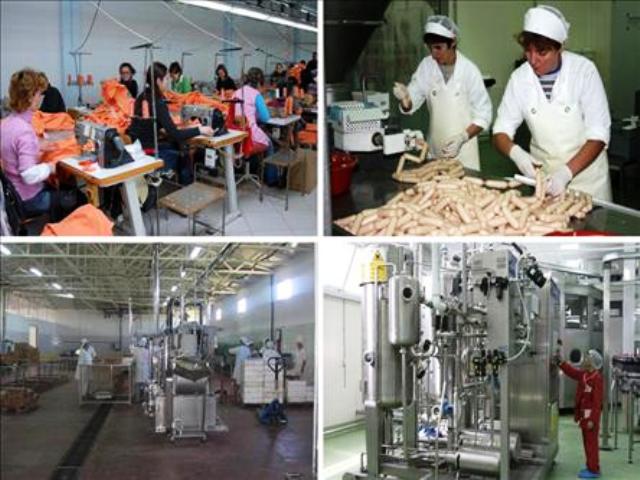 IBNA Special Report
Tirana, August 21, 2014/Independent Balkan News Agency
Albania has over 100 thousand private enterprises owned by Albanians, while three thousand others are owned by foreigners and 1 thousand have a mixed ownership.
These facts refer to the latest official figures coming from the National Registrar of Enterprises.
According to this registrar, in 2013, the country had 106 429 active enterprises owned by Albanian nationals, 3 046 owned by foreign nationals and 1 608 owned by both Albanian and foreigners.
According to the data, only 3% of enterprises that operate in the country are owned by foreigners, a figure which also indicates foreign capital.
In 2013, there have been 1 903 active enterprises owned by Italian nationals, 616 enterprises owned by Greek nationals, 336 owned by Turkish nationals and 230 owned by Kosovar nationals.
Enterprises owned by nationals from other continents in 2013 are 142 owned by American nationals and 75 owned by Chinese nationals.
Out of the total of enterprises operating in 2013, 94,241 or 85% of the total offer services while 16 842 enterprises or 15% operate in the production sector.
***
As an economic term, an enterprise includes every subject that exerts economic activity, be them subjects owned by Albanians, be them foreign.
Open Data Albania has conducted a study on economic enterprises that operate in the Republic of Albania. Aranita Brahaj, head of ODA, told IBNA that the study has dealt with criteria that relate to the Economic Sector; gender trend of the administrator or owner and the division based on geographical origin of their owners.
Brahaj says that this year, 12 131 new enterprises registered with the National Registration Center. Out of these, 10 427 (86%) offer services and 1 704 (14%) in production.
"The categories with the largest number of active enterprises are 'industry' for the production of goods and 'trade' for services", says Brahaj.
From 2005-2013, the number of active enterprises, production and services, has increased. 2012 makes an exemption, with a drop in the number of active enterprises compared to the previous year.
Women owners have increased from one year to another. If in 2005, there were 13 772 women owners, in 2013 this number is 30 827.
In 2013, there were 28 158 women owners of service enterprises out of 94,241 enterprises offering services. Thus, the participation of women in this sector makes up for 30% of the total. In the production sector, this ratio is 16% women and 84% men.
***
The National Registrar of Enterprises has a flaw in the way it holds data on economic subjects and this flaw relates to the fact that the capital, as a very important element in the economic activity aspect is missing.
Thus, although there's information on the number of enterprises for each year, there cannot be figures relating to the capital or annual turnover that they reflect. /ibna/