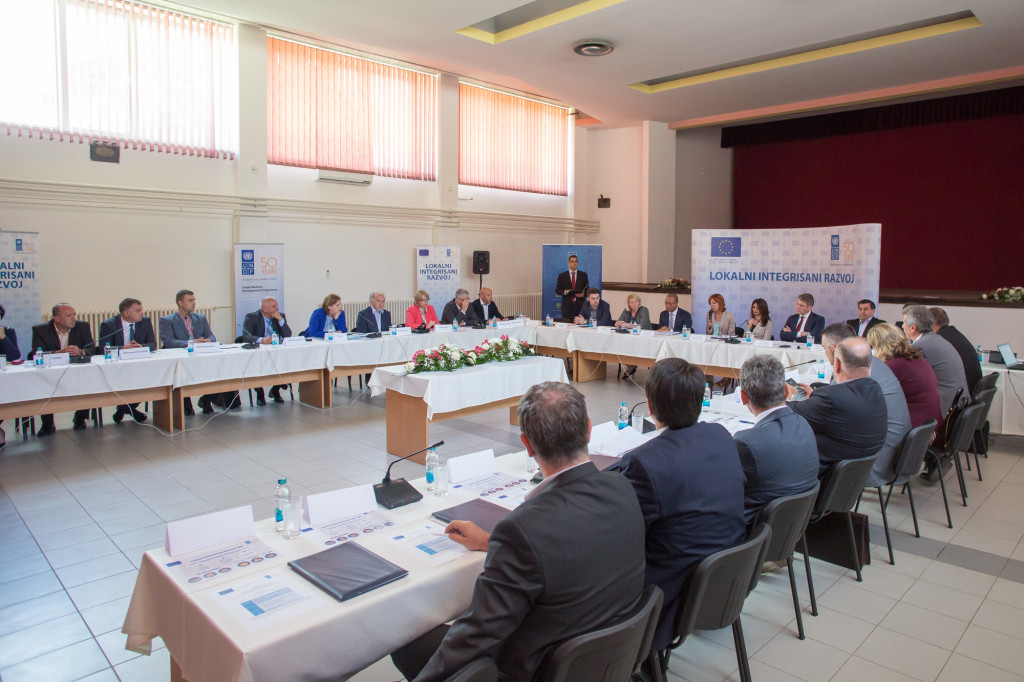 Banja Luka, May 31, 2016/Independent Balkan News Agency
By Mladen Dragojlovic
The majors of 21 municipalities and cities in BiH signed on Tuesday in Doboj a Memoranda of Understanding and Letters of Commitment with United Nations Development Programme (UNDP). The signature on this documents means that the majors will support the local integrated development project, which will enable inclusive and sustainable socio-economic development, enhance good governance practices and development of local infrastructure and services in their communities.
According to UNDP announcement, municipalities and cities selected to participate in the EUR 6.6 million worth EU funded project "Local Integrated Development" (LID) are: Banja Luka, Bijeljina, Celinac, Doboj, Foca, Gorazde, Gradiska, Konjic, Mostar, Maglaj, Modrica, Novi Grad, Odzak, Orasje, Prijedor, Srebrenik, Samac, Tuzla, VareS, Zepce and Zivinice.
The LID project will be implemented by UNDP in next three years, from 2016 to 2018. Partners on the project implementation are BiH Ministry for Human Rights and Refugees, FBiH Ministry of Development, Entrepreneurship and Crafts, RS Ministry of Public Administration and Local Self-Government and two associations of municipalities and cities in the FBiH and RS. The project will support 30 micro, small and medium enterprises, 300 rural households and 100,000 beneficiaries.
Zahira Virani, UNDP Deputy Resident Representative said on the ceremony that the LID project seeks to improve the standard of living and enhance social inclusion of more than 100,000 people in BiH.
"The project will provide support to the creation of jobs and income opportunities in local communities, especially for persons from socially vulnerable groups such as returnees, internally displaced persons, households affected by floods, women, the elderly, Roma, people with disabilities and long-term unemployed", Virani emphasised.
Melvin Asin, Head of Cooperation at the  EU Delegation to BiH explained that the project is part of the EU Programme for Local Development and Employment that represents continuation of EU efforts to assist economic recovery of the country, create new jobs and improve living standards for the citizens. The activities of the Programme, as he said, will also contribute to the goals of the BiH Reform Agenda to improve business environment and economic competitiveness.
This project is part of the EU Programme for Local Development and Employment which is funded by the EU in the amount of EUR 19 million. Three projects that operate under the Programme will be implemented by UNDP, GIZ and ILO, until January 2019, with the aim to assist economic recovery of floods affected areas, support the local economic development and local NGOs with social development recovery assistance and provide structural employment enhancement measures through integrated local development.