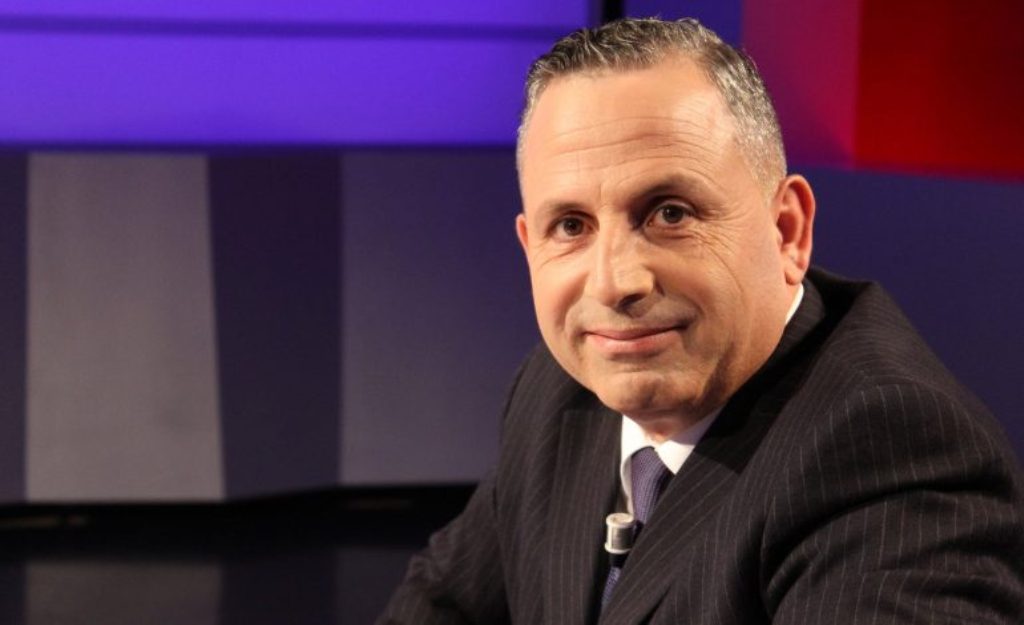 This article has been written for Albanian Free Press newspaper and www.albanianfreepress.al
By Roland Qafoku
This spring is a season which, like never before, it has brought a number of problems and dilemmas with it. It has brought protests, but no expectations. It has brought reactions against negative phenomena, but it has not led to a reaction en masse. It has brought movements within the Democratic Party, but it has not inspired the Democratic Party. This spring has also been associated with 10 dilemmas, which, at the end of this season, will provide lots of explanations for our politics. These dilemmas start with the long wait for the launch of EU accessions, they continue with the opposition's protests and the organization of the DP and end up with the application of the reform in justice.
DILEMMA 1
This spring will confirm whether or not the EU will launch accession talks with Albania. This news is expected to give joy all of us, but at the same time, it will also serve as an alarm bell to monitor Edi Rama's government in any aspect and more than it is being monitored up until now. The opening of negotiations would act as an insurance policy for every political development in Albania and the reports that our country is tied to organized crime will be many times more discouraging.
DILEMMA2
This spring will confirm if the protest held in Kalimash by a group of people from Kukes, will turn into a wave of protests all over the country, like the opposition pledges, or whether it will die down. It's such a thin dividing line and both of these things may happen. The first day of civil disobedience showed that the opposition has started something, but not everything. This is the only opposition which suspends its action due to Easter and as such, there are many people who do not believe what the opposition says.
DILEMMA 3
This spring will show if the situation that escalated in Kalimash has turned into a political crisis or not. When we saw the reaction of those 200 people from Kukes, everyone thought that Albania was bracing itself for a political crisis, but now that 10 days have gone by, it looks like everything has died down. This is why these months of spring will show if that protest marked the outburst of a political crisis as a result of taxes and poverty, or whether it will be put out like the flames in the Nation's Road were put out.
DILEMMA 4
This spring will show if the structures of the Democratic Party will truly be regenerated to prove that the state of lethargy in which the protest of Kalimash found it, was a momentary thing. This spring will prove if its structures have woken up from the winter sleep. What Berisha said in the "Debate on Channel One" studio said that Kalimash really shook the DP, was significant. The months to come will prove if this has had an effect or not.
DILEMMA 5
This spring will confirm if SMI will be organized into a new and efficient form in opposition. The actions launched by the party's chair, Monika Kryemadhi and women MPs to prevent Rama from entering his office, are not enough. Nearly a year after the changes taken place in its leadership, it's been a while that SMI is missing Ilir Meta as its leader. There are many of those who say that Meta's strength is much greater than Kryemadhi's.
DILEMMA 6
This spring will show if Ilir Meta will continue his full term in office as the 10th president of the republic or whether he will suspend it. Many of his supporters want him to resign and come back to SMI. This is a big dilemma and a decision which can only be taken by Meta, but this spring is expected to show if he will continue to his term in office or whether he will suspend it. And if this happens, than the reunification of those who have left or have been forgotten, would be a great victory for this political force.
DILEMMA 7
This spring will show if this majority is suffering or not from the syndrome of the second term in office. It's been almost a year since this majority entered its second term in office and we're now expecting to see an analysis of its results. We will see if the Socialist Party is under the effect of the syndrome of the second term in office or whether it will confirm what Rama said when he entered this term in office that he government will work to win a third term.
DILEMMA 8
This spring will confirm if this government will bring big strategic investors. The completion of the project and TAP's departure along with the departure of many other economic operators, are creating a big gap in the economy. In more than one occasion, PM Edi Rama has said in the "Debate on Channel One" studio that this spring, Albanians will learn the name of a big investor. At the end of the season, we will learn who this investor is. In the worst case, there won't be a new investor at all.
DILEMMA 9
This spring will confirm whether new foreign diplomats who serve in Albania and who replace the ones whose mandates run out, will continue the same cooperation with the Albanian government or whether they will be its opponents. Not only the opposition, but a part of journalists too have attacked several ambassadors, who, according to them, have not criticized the government, particularly on the issue of cannabis.
DILEMMA 10
This spring is expected to confirm if the so called "big fishes" will be brought to justice. January is gone and with it, lots of other promises. But spring will confirm if this judicial system is serious about its work and whether it will not only target smalltime mayors, average DP officials or opponents from the SMI. Big fishes include ministers of the SP, who are arrested in the name of the government's will to fight corruption. Otherwise, this reform will be worthless.
Note: The views expressed in this article are the author's own and do not necessarily reflect Albanian Free Press' editorial policy