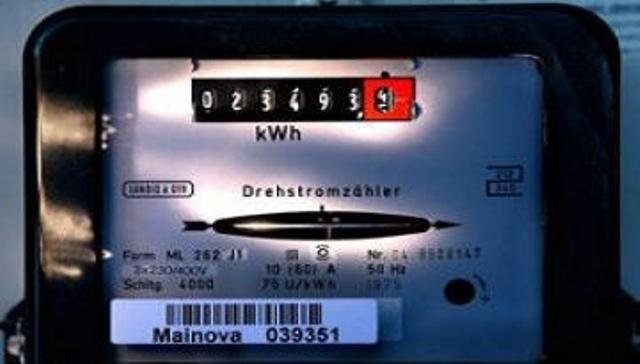 IBNA Special Report
Tirana, September 26, 2014/Independent Balkan News Agency
Transmission System Operator (OST) in Albania demands an increase of the price of electricity at the Power Regulatory Authority (ERE). The demand comes a few days after the government warned that there would be an increase in the price of electricity. OST has demanded an increase in the price of the electricity that this operator sells to the Power Supply Distribution System (OSSHE).
Director of ERE, Petrit Ahmeti says that the official request has arrived in his office, but this request doesn't necessarily mean that it will be granted by ERE. In fact, three years ago, the same request was made to increase the price of electricity, but the government of that time said that it would not accept any increases.
***
Regulatory Authority will examine the request and arguments offered by OST as to why it's demanding this price increase, before it comes up with s decision in December. Head of ERE, Ahmeti, says that a request for a review of charges is also expected by the Albanian Power Corporation (KESH), the energy producer, and by OSSHE, the power distributor system.
Mr. Ahmeti says that all these requests will be carefully examined by ERE. According to him, the increase of the price of power supply among operators, doesn't automatically imply an increase in the final price for the consumer, because among them, companies have mechanisms in place to pay each other for services that they offer and receive.
***
On Thursday, ERE has received representatives of IMF and World Bank to discuss on this issue, the price increase.
One of the options of changing the price is to lift the 300 kilovolt threshold which is billed at 7.5 ALL and over this amount, the price will be 13.5 ALL per kilovolt or 10 Eurocent. The lifting of the threshold means that the entire quantity of energy which will be billed to consumers will be the same.
***
The prime minister has declared that there will not be an increase in the price of electricity for Albanian households in need, referring to the thousands of families that live on social welfare. Meanwhile, minister of Energy, Damian Gjiknuri, has declared that no household will face an increase in the price of electricity.
Meanwhile, small protests have started in Albania against the constant increase of the price of electricity. Some social organizations have warned massive national protests in the days to come. They not only demand for the energy price not to be increased, but also for the government of prime minister Rama to hold its electoral promise to make the VAT on power supply 6% as opposed to the current percentage of 20%. /ibna/