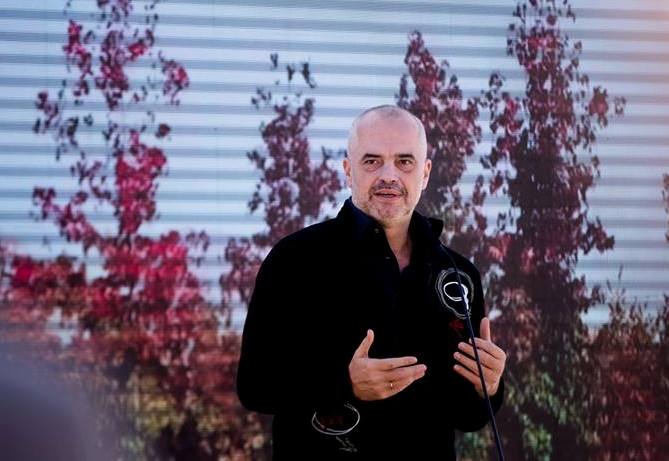 A few months before the holding of the 18 June general elections, the socialist PM, Edi Rama says that his government will soon start "a national program of 1 billion USD for reconstruction".
According to Mr. Rama, thanks to this new program and direct investments from the state budget "we will introduce a large volume of private capital to reconstruct road, educational and healthcare infrastructure faster".
The PM says that this national program will significantly boost employment and economic growth.
"This program will make national economic growth to be better felt among households".
For Mr. Rama, there's also a second mandate 2017-2021 as he says that "the first mandate of this government was used to abandon once and for all an Albania which had no state and to make Albania a country of the next generation".
Stopping on economic growth, Mr. Rama says that the reforms taken by his government have been successful and the economy of the country grew by 3,4%.
"Economic reforms of the Albanian government are of a vital interest to boost confidence, encourage investments and strengthen perspective for further growth of the economy.
He says that this positive situation confirmed by the IMF comes three years after a situation when economic growth was zero.
"From an economic growth of 0 to 1% three years ago, the IMF declared that economic growth is expected to be 3,4% in the year that just ended. Data indicate that the 2016 budget has a positive balance and we must not forget that we have increased salaries and pensions by 100  million USD without increasing public debt and this happens for the first time in 25 years", Mr. Rama says.
According to him, the country still has unexploited resources. "We can aim for much more, because we have great unexploited resources in every aspect and sector and the reforms are yielding their first results, which without any doubt, will increase and consolidate". /balkaneu.com/