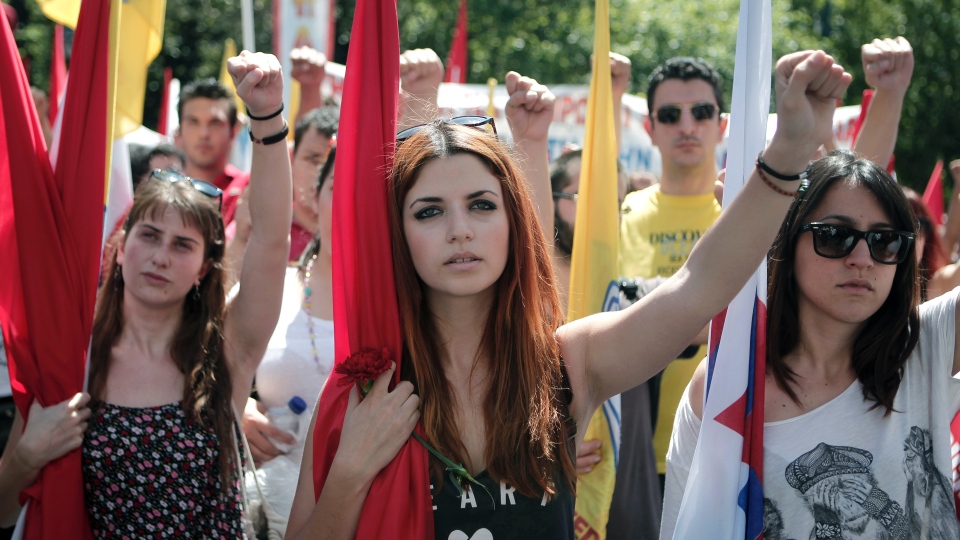 Banja Luka, May 1, 2015/ Independent Balkan News Agency
By Mladen Dragojlovic
After many years of celebrations in BiH, this Labor day, May 1 on Friday was marked in several cities with peaceful trade unions protests and workers demands for better conditions on the working places.
One of the biggest protests, with about 5,000 participants, was organized Republic of Srpska Association of Trade Unions (RS ATU) in Banja Luka. This Association have over 120,000 members who sent their representatives on protest in the RS capital to say that they will never agree with a new Labor law and reduction of the workers' acquired rights. Members of RS ATU walked through city center, near RS Government building and finished their walk in Mladen Stojanovic Park. In her speech to protesters, Association leader Ranka Misic said that this walk was just a warning and that the unions would gather in the park again if someone tried to change the existing Labour Law and reduce the employees' rights.
"The struggle for the existing Labor Law is not just a struggle for workers but also a struggle for pensioners and the unemployed", Misic said.
She added that, during recent talks with IMF representatives, she clearly emphasized the view of the trade unions that they would not agree to a new Labor law and reduction of workers' rights.
Goran Stankovic, the head of the RS ATU youth section, read out the May 1 Manifesto saying "NO" to the new law and that the RS ATU will not give up on the temporary service contract, 40-hour working week and "three eights". Stankovic said that the trade union would not surrender the right to the paid 30-minute break, annual leave and paid leave, nor would they surrender the paid 12-month maternity leave.
The manifesto states that the unions will not relinquish the right to collective bargaining, the right to a 0.50 percent increase in salary on the basis of past labor, or the right to a 30 percent increase in salary on the basis of overtime.
Members of the trade unions expressed their dissatisfaction over a Thursday statement of minister of labor and veterans affairs, Milenko Savanovic, who called their protest march an event with the aim to mark May 1 and not a reaction against the passing of a new Labor law.