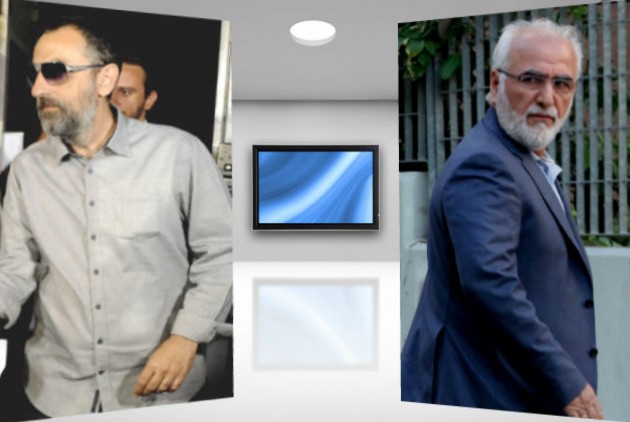 Athens, September 27, 2016/Independent Balkan News Agency
By Zacharias Petrou
Ioannis Vladimiros Kalogritsas – the son of construction contractor Christos Kalogritsas who has been at the center of scandal allegations in recent weeks – dropped out of the television licensing tender on Monday.
The other three licenses went to SKAI and Antenna TV stations and a new broadcasting company called Alter Ego belonging to Greek shipping mogul Vangelis Marinakis.
After failing to produce the necessary funds to make a down payment, Kalogritsas issued a strong announcement blaming his opponents in the tender and existing media owners for waging war on his bid for over a month while bringing his family into the bitter battle.
Ioannis Vl. Kalogritsas had bid successfully for a license in a controversial competition overseen by the Greek government recently – instead of the National Council for Radio and Television (ESR) which is the competent independent watchdog.
On Monday he was supposed to pay 18 million euros in the form of a first of three installments, according to the rules of the tender. Instead he requested a 48-hour extension on deadline day which was turned down by the relevant government general secretariat.
His father, construction magnate Christos Kalogritsas, came into the spotlight for allegedly receiving 126 million euros of loans from Attica Bank since 2011, including 55 million euros in 2015. Local media reports also insisted that Kalogritsas and son are being probed for tax evasion along with other members of the family.
Main opposition New Democracy charged that the entire TV licensing tender had become "a farcical comedy" that undermines democracy.
State Minister Nikos Pappas on the other hand insisted that the tender would continue according to plan, meaning the license Kalogritsas lost would be bought by the first runner up, Greek-Russian businessman Ivan Savvidis.
Savvidis, who owns northern Greek football club PAOK Salonica, said in an interview on Monday that he would be ready to make a down payment in two days and reiterated an offer to unlicensed existing TV station owners Alpha and Star TV to buy them out and secure jobs at the two broadcasters.
According to the Minister of State, a 5-day background check on Ivan Savvidis' funs will now be carried out before he is given fifteen days to pay the first installment.
Government sources insisted that "a regime of lawlessness and corruption that plagued the Greek media for almost 30 years" is being dismantled by the ongoing licensing process.
On Friday the Council of State is expected to meet in order to discuss the constitutionality of the Law on TV licensing and the way the four licenses were issued.
Meanwhile, EU Digital Economy and Society Commissioner Gunther Oettinger revealed that the Commission could move against Greece if it found that the government was interfering in the freedom of the media.
The Greek government hopes that Kalogritsas' dropping out of the licensing process could give it political breathing space and end controversy surrounding Syriza ties to Kalogritsas and loans the latter had received from state-owned Attica Bank.
Photo: www.efsyn.gr