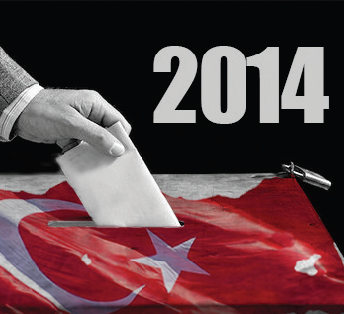 By Manolis Kostidis – Ankara
The electoral system of local elections in Turkey is simple. There is no second round. The candidate who receives the most votes is elected mayor without the 51%limit.
The polls in western cities will open at 8 am and will close at 5pm. In the eastern provinces the respective time will be 7 am – 4 pm. The announcement of the first official results will start at 7 pm and at around 10 pm there will be a clear image of the results.
Fifty two million Turks will elect their mayors, municipal councils and their governors.
The only sure to be elected mayors are those of the southeastern Turkish provinces, which are inhabited by Kurdish population. There the pro-Kurdish Peace and Democracy Party (BDP) argues that it will achieve a result of 18-0, that is it will win the municipalities of all 18 cities in the region. There, the Kurds vote in masses the candidate selected by their party and as a result the traditional major parties such as the ruling party AKP as the CHP get low percentages. The Nationalist Action Party (MHP) in these cities is almost extinct.
In other cities, the polls show that the coastal cities, such as those in the western and southern provinces will be under the control of the CHP while the north and central Turkey will be controlled by mayors of the AKP.