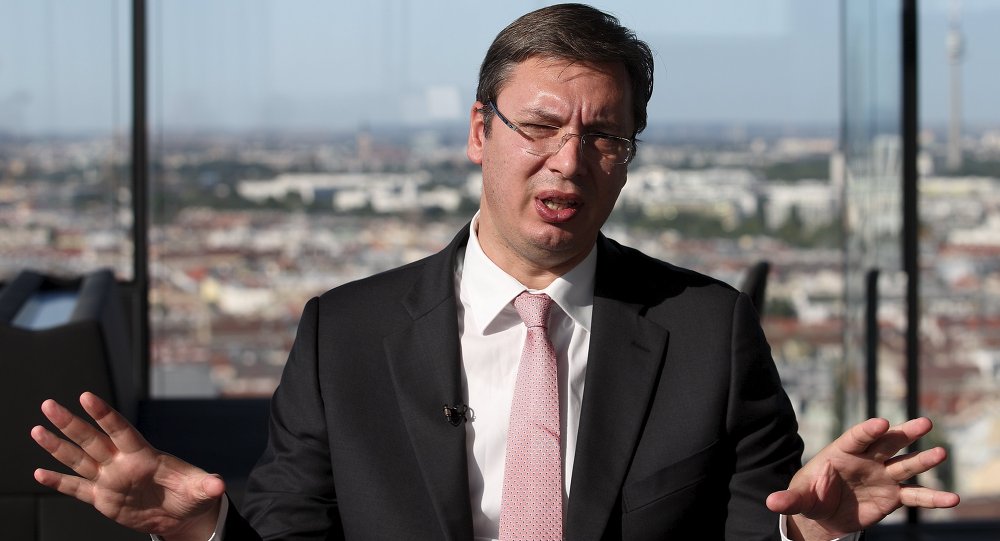 The peace and stability are the main objectives for the government of Serbia, prime minister Aleksandar Vucic said at the Global Markets session of the World Economic Forum in Davos today. "Amid turbulent atmosphere in the world it is not easy to maintain the stability in the Balkans, but Serbia takes a lot of efforts for its most important aim – to maintain the peace and stability in the region", Vucic said, answering questions mostly with reference to Serbia and the Balkans.
Serbia remains committed to the accession into European Union and believes that Western Balkans could become "a moving force of Europe's economic development", the premier stressed. "We all know that Western Balkans could become a mobilisation force of Europe's economic development", but only if we keep together and preserve the stability", Reuters quoted Vucic as saying.
Vucic spoke only a few days after incident with "Kosovo is Serbia" train, which provoked tensions between Belgrade and Pristina.
When asked whether he would run for president in the incoming elections, he reiterated that he "has not decided yet", adding that he came to Davos "to resolve more important issues for Serbia and the Serbian people".
At the forum on global markets, Vucic underlined that Serbia would do its best to attract foreign investors, that it will not "repeat mistakes from the past" and, instead, that it will look into the future "which means economic and political cooperation among the neighbors rather than conflicts and wars".
When asked how the Serbian people have rated Brexit and elections in the United States, the PM said that, considering UK's voters decision, Serbs "were divided just like Britons", while they were "jubilant" over Donald Trump's victory "mostly because they think that the US were biased during the conflicts in the Balkans"./IBNA