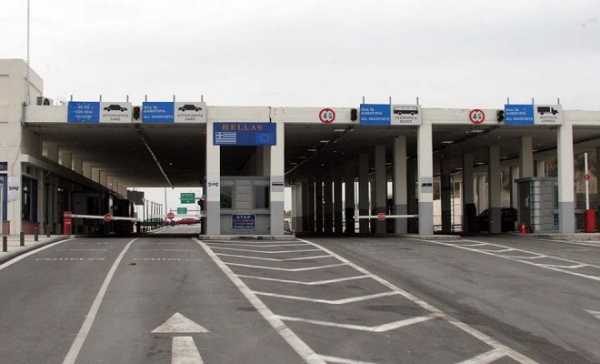 By Spiros Sideris – Athens
Blocked from 11am on Thursday is the border between Greece and Turkey in the Gardens of Ebros, due to the mobilisations of farmers who react to the non-payment of the decoupled unified payment from the Ministry of Rural Development and Food.
On the breeders' side are many farmers and together are determined to escalate their protests stressing that will continue the blockade of the border indefinitely, unless their demands are met.
Kilometers of queues have already formed from cars and trucks at the customs' office of Gardens, as a result of the 24-hour strike of the customs officers, which is in progress.
The deputy prefect of Ebros, Dimitris Petrovic, told IBNA that he transferred the requests to the ministry asking for fair treatment for all farmers on the issue of the unified payment, both for the compensatory aid and the decoupled single payment, but also for the compensation for loses from animal illnesses that have affected many goat and sheep herds in East Macedonia and Thrace.
On the side of the farmers who take part in the mobilisation, Mr. Kostas Dounakis stressed to IBNA that the inaction of governments since 2012, with the failure to resolve the issue of eligible grassland, essentially resulted in the destruction of goats and sheep breeding in the region, at a time when the primary sector is crucial to the strengthening of the GDP. Currently, continued Mr. Dounakis, the area of Feres alone, loses EUR 1.5 million, which will be lost from the local economy, causing economic stagnation in an already tried economy.