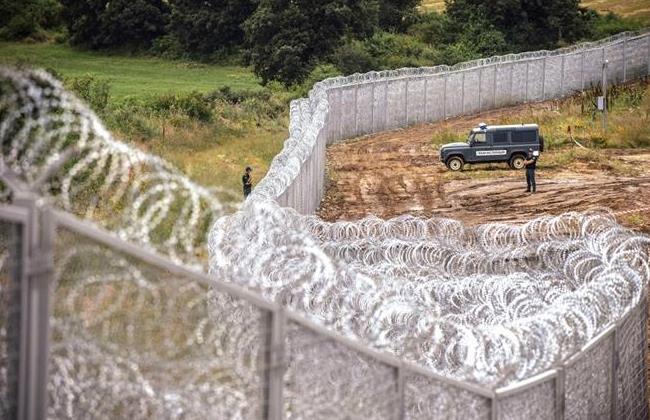 Sofia, January 21, 2015/ Independent Balkan News Agency
By Clive Leviev-Sawyer of the Sofia Globe
Bulgaria's Parliament has agreed that an 82km fence along the Turkish border, which Prime Minister Boiko Borissov estimates will cost 90 million leva (about 45 million euro), without calling a public tender.
This is provided for by amendments to the Public Procurement Act, the first and second readings of which were approved by the National Assembly on January 21.
The fence is intended to reduce the migration pressure on Bulgaria and the European Union as a whole.
The amendments were tabled by Daniel Kirilov, an MP for Borissov's centre-right majority partner in the coalition cabinet, GERB. The bill was supported by almost all other parties in Parliament, with the exception of opposition minority party the Movement for Rights and Freedoms (MRF).
Some MRF MPs voted against while others abstained.
The week before the rapid vote in Parliament, Valeri Simeonov, co-leader of the nationalist Patriotic Front parliamentary group, said that building a fence along Bulgaria's entire border with Turkey was one of the points in the programme on which their support for the Borissov cabinet was conditional.
MRF leader Lyutvi Mestan was quoted by Bulgarian media as saying that the vote on the fence was the way in which the Patriotic Front's support for the government's strategy to reform the judicial system was "bought".
Parliamentary endorsement of the updated judicial system reform strategy was on the National Assembly's January 21 agenda, immediately after the votes on the Public Procurement Act amendments.
The building of a fence at Bulgaria's border with Turkey by the now-departed 2013/2014 administration was a matter of some controversy when it became clear that it had a very high price tag and there were questions about how some of the business to supply materials was awarded.
That fence, in place since early 2014, has been criticised by human rights groups and multi-national bodies as ineffective, while Bulgaria also has been accused by civil rights groups of violating European and international law on dealing with asylum-seekers.