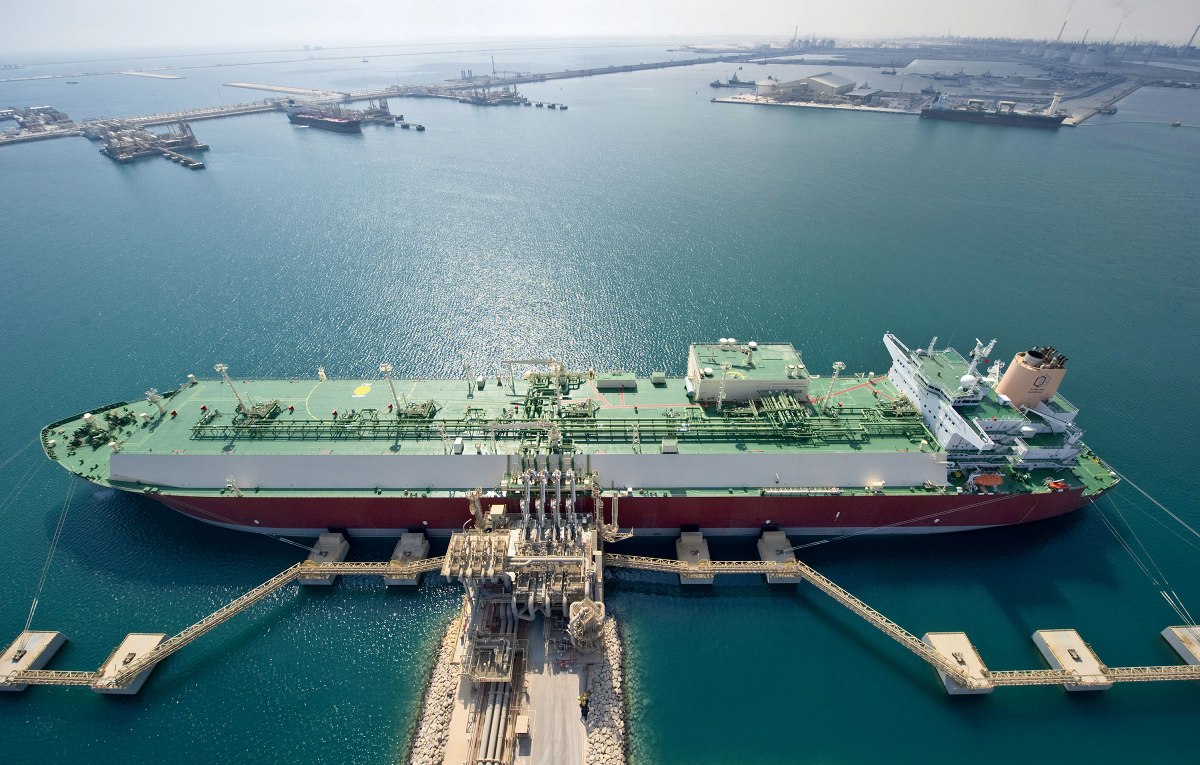 Εντείνεται ο ανταγωνισμός ανάμεσα στην Ουάσινγκτον και την Μόσχα με αφορμή την ευρωπαϊκή αγορά φυσικού αερίου.
Η κάθε πλευρά επιδιώκει να επικρατήσει της άλλης και να αναδειχθεί στον απόλυτο «κυρίαρχο» της αγοράς φυσικού αερίου στην Ευρώπη.
Το γεγονός ότι η Ρωσία, μέσω της Gazprom, αυξάνει σταθερά τις εξαγωγές φυσικού αερίου προς τις χώρες της Ε.Ε. και των Βαλκανίων φαίνεται πως έχει θορυβήσει τις ΗΠΑ, οι οποίες επιχειρούν να αντιστρέψουν τα μέχρι σήμερα δεδομένα, ενισχύοντας την παρουσία τους στην αγορά φυσικού αερίου σε υγροποιημένη μορφή (LNG) στην Ευρώπη.
Την εξάρτηση την οποία έχει αποκτήσει η Ευρώπη από το ρώσικο φυσικό αέριο, η οποία μάλιστα όλο και αυξάνεται, καυτηρίασε ο Steven Winberg, Assistant Secretary for Fossil Energy at the U.S. Department of Energy (DOE), υπογραμμίζοντας ότι οι εξαγωγές αμερικανικού LNG θα μπορούσαν να βοηθήσουν την Ευρώπη να διαφοροποιήσει τις πηγές τροφοδοσίας της ενεργειακής της αγοράς και να διασφαλίσει την ενεργειακή της ασφάλεια.
Ειδικότερα, ο ίδιος επεσήμανε πως η Ευρώπη στην προσπάθεια της να μειώσει την χρήση άνθρακα κατά την παραγωγή ηλεκτρικής ενέργειας, προκειμένου να συμμορφωθεί με τους στόχους που έχει η Ε.Ε. για την μείωση των εκπομπών διοξειδίου του άνθρακα, προχώρησε στην αύξηση της κατανάλωσης φυσικού αερίου.
Η ανεπάρκεια των υποδομών ωστόσο, το ελλιπές δίκτυο αγωγών δηλαδή και η έλλειψη πολλαπλών εναλλακτικών οδών τροφοδοσίας φυσικού αερίου εντός της Ε.Ε., είναι η βασική αιτία για την οποία η Ευρώπη σήμερα εξαρτάται σε αυτόν τον βαθμό από την Ρωσία.
Σύμφωνα με το Quarterly Report on European Gas Markets της Ευρωπαϊκής Επιτροπής, κατά το τελευταίο τρίμηνο του 2017 η Ρωσία παραμένει ο βασικός προμηθευτής φυσικού αερίου για την Ε.Ε., καταλαμβάνοντας μερίδιο 43% των συνολικών εισαγωγών φυσικού αερίου, την ώρα που το LNG διατηρεί μερίδιο της τάξης μόλις του 12%…
«Οι Ηνωμένες Πολιτείες δεσμεύονται να παράσχουν στην Ευρώπη πρόσβαση σε στρατηγικούς, πολλαπλούς και αξιόπιστους ενεργειακούς πόρους» τόνισε ο Αμερικανός αξιωματούχος, επισημαίνοντας ωστόσο την έλλειψη των απαραίτητων υποδομών για την επεξεργασία του LNG στις χώρες της Κεντρικής και ΝΑ Ευρώπης.
«Η ζήτηση στην Ευρώπη για το φυσικό αέριο της Gazprom υπήρξε ανέλπιστα υψηλή για τρεις συνεχόμενες χρονιές», σύμφωνα με δήλωση του διευθύνοντος συμβούλου της εταιρείας, Alexei Miller./IBNA