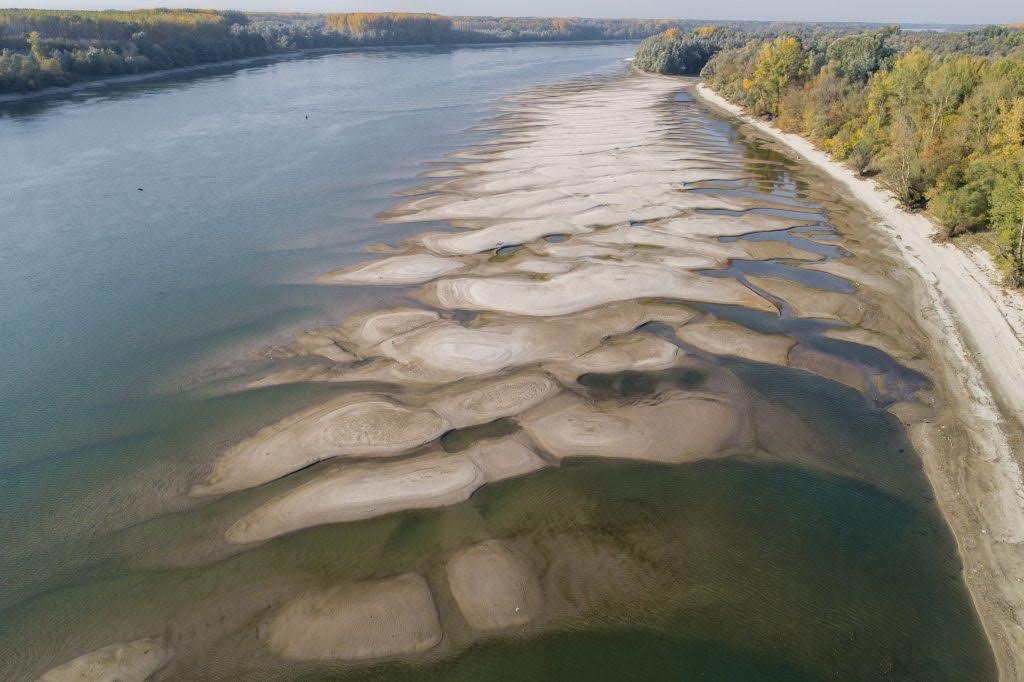 Στα πιο χαμηλά επίπεδα όλων των εποχών είναι η στάθμη του ποταμού Δούναβη στην Ουγγαρία εξαιτίας της ξηρασίας, γεγονός που έχει προκαλέσει ήδη σωρεία προβλημάτων, ιδίως στην ναυσιπλοΐα και στον τουρισμό.
Ανησυχία στο μεταξύ προκαλούν οι προβλέψεις των μετεωρολόγων, καθώς δεν προβλέπονται τις επόμενες ημέρες βροχές.
Η απουσία βροχοπτώσεων και η μείωση της ροής του Δούναβη μπορεί να επηρεάσει άμεσα τον κλάδο της ενέργειας, καθώς έχει αντίκτυπο στην παραγωγή ηλεκτρικής ενέργειας στα Βαλκάνια από την λειτουργία των υδροηλεκτρικών μονάδων.
Η Βουλγαρία, η Ρουμανία, η Σερβία και η Σλοβακία ήδη υφίστανται τις συνέπειες.
Μεγαλύτερη ανησυχία, ωστόσο, θα έπρεπε να προκαλέσουν τα όσα αποκαλύπτει ο Δούναβης και τα όσα αποκαλύπτονται λόγω της υποχώρησης των υδάτων.
Σύμφωνα με τη μη κυβερνητική οργάνωση Greenpeace Hungary, στην Βουδαπέστη εντοπίζονται αυξημένες συγκεντρώσεις τοξικών ουσιών, ιδίως στο σημείο όπου παλαιότερα λειτουργούσε η μονάδα φυσικού αερίου Oduba.
Το μέγεθος της επιβάρυνσης του περιβάλλοντος και της υγείας τής τοπικής κοινωνίας, φαίνεται πως ξεπερνά κάθε φαντασία…
Την ίδια ώρα, νέα έκθεση, η οποία δόθηκε στη δημοσιότητα πριν από λίγες ημέρες με την υπογραφή του Laboratorium.hu για λογαριασμό της WESSLING Hungary Kft., καταδεικνύει πως ο Δούναβης περιέχει μεγάλες ποσότητες μικρο-πλαστικού ανά κυβικό μέτρο νερού.
Στις 18 Οκτωβρίου, εν τω μεταξύ, διεξήχθη στη Σόφια, με τη συμμετοχή 14 κρατικών αντιπροσωπειών, το έβδομο κατά σειρά ετήσιο Forum of the European Strategy for the Danube Region.
Στόχος της στρατηγικής της Ε.Ε. και των εμπλεκόμενων χωρών είναι η οικονομική ανάπτυξη μέσω της ενίσχυσης του κλάδου του τουρισμού, καθώς, κάθε χρόνο, ο Δούναβης ήδη μετρά 125 εκατ. επισκέπτες.
Μήπως, όμως, το βάρος θα έπρεπε να δοθεί στην αποφυγή τής υποβάθμισης του δεύτερου μεγαλύτερου ποταμού της Ευρώπης;…. / IBNA